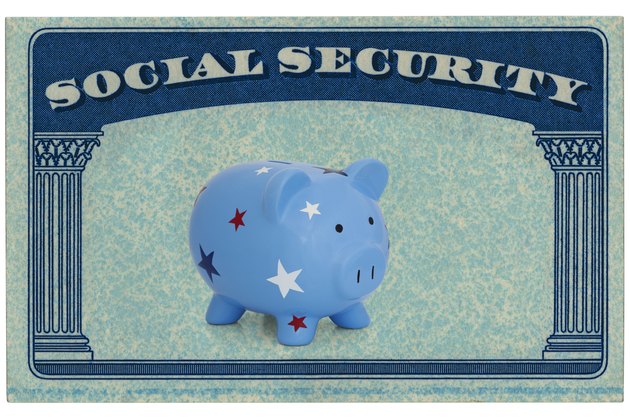 Starting with your 25th birthday, you get a Social Security statement every five years. After 60, you receive the statement annually. The statement provides information on your Social Security earnings and the benefits those earnings entitle you to. If you want a statement when you're, say, 38, the Social Security Administration can provide one.
Apply by Mail
You can request a statement by mailing in the SSA's Form 7004. The form is available online for download (see Resources) or you can contact Social Security at 1-800-772-1213. You fill out the form with your name, birth date, Social Security number and information about earnings you pay Social Security tax on. Mail the statement in to the address on the form -- you don't drop it off at the Social Security office.
Apply Online
The SSA says that sending in the form will get you the information within four to six weeks. Going online, you can get the information instantly. First you have to set up an online account. To do this you submit an email address, a mailing address, your name and a birth date. You can fill out the hard-copy form on behalf of someone else, but the SSA says you can only set up an online account for yourself.
Reading the Statement
The statement includes a history of your Social Security earnings -- the ones you pay Social Security tax on. Based on past earnings, and the SSA's projection of your average lifetime earnings, the statement estimates your retirement benefits. You get three different projections based on whether you retire early, at full retirement age, or at 70. The statement also gives your potential disability benefits and the survivor benefits your family will receive after your death.
Review and Correct
The Nolo legal website recommends that when you receive your statement, go over it for errors. The statement breaks down your earnings and your Social Security and Medicare tax payments for each year of your working life. Review the math, or at least glance over it to see if anything looks inaccurate compared to your real income. Nolo says if you spot a problem, you can contact the SSA online or through your local Social Security office.