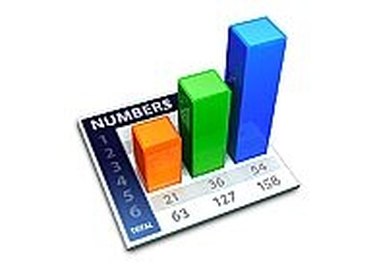 How to Create a Budget With Apple Numbers '09. These days-every penny counts-so keeping track of where every penny goes and sticking to a budget is essential for weathering slow economic times. There are many methods and programs out there to create and maintain a budget, but Apple's Numbers '09 has a good basic budget template included. It will take your monthly income and expenses and calculate everything for you. Here are the steps for creating a budget.
Step 1
Run Numbers '09 by clicking on its icon in the Dock or locate it in the iWork '09 folder in your Applications.
Step 2
Select "Personal Finance" from the menu on the left of the Numbers Template Chooser window.
Step 3
Click on the "Budget" template and hit the "Choose" button at the bottom right of the Template Chooser.
Step 4
Type in your monthly income after taxes in the top left box labeled "Monthly Net Income."
Step 5
Enter your yearly bonuses in the "Additional Income" box to the right of the "Monthly Net Income" box.
Step 6
Fill in the costs for each expense in the "Monthly Expenses" box directly below the "Monthly Net Income" box.
Step 7
Click in the "Monthly Expenses" box.
Step 8
Ctrl-click or right-click anywhere in the"Monthly Expenses" box and select "Add Row Below" from the contextual menu that pops up. If you need to add an expense not already listed, you can do this as many times as necessary.
Step 9
Type in the name of the expense and your cost. For this example, "Health Insurance" and "Groceries" were added. Be as thorough as possible.
Step 10
Add your planned expenses such as birthday presents, holiday gifts and vacations in the "Planned Expenses" box. Make sure to assign it to a specific month.
Step 11
Numbers will take every value you entered and calculate your budget by month.
Tip
When creating a budget, it is important to include all expenses, including any extra spending you may do (e.g. eating out, clothing, entertainment). If you don't have a firm number for a certain category, put in an estimate. If you prefer, you can hold off on that category and collect your receipts for a month. Add that up and use that figure as your category cost.
Things You'll Need
Apple Macintosh Computer running Mac OS 10.4.11 +

iWork '09

List of your Expenses and Income