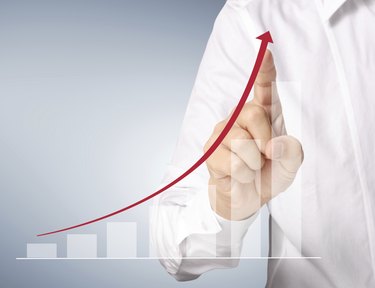 A payroll advance is a type of short-term loan usually offered by a bank alternative such as a check-cashing facility. Although there are different names for this type of transaction -- including cash advance, payday loan and checkbook loan -- most operate in much the same way. State laws regulate payroll advance lenders. As of publication, Arizona, Arkansas, Georgia, North Carolina and the District of Columbia prohibit payroll advances.
Common Characteristics
Most payroll advances involve relatively small dollar amounts. According to the Consumer Financial Protection Bureau, the maximum loan is usually no more than about $500. Although most come due on your next payday, some can be paid back in monthly installments. Regardless of when the loan is due, lenders usually require that you either write a post-dated check for the full amount due or provide your bank account information and authorize an electronic debit payment on the due date.
Fees and Interest Rates
The Truth in Lending Act requires that payroll advance lenders disclose the finance charge and annual percentage rate in writing before you sign for and accept the loan. State-regulated finance charges range from $10 to $30 for every $100 you borrow, which makes these potentially very expensive. For example, the APR on a two-week $100 payroll advance with a $15 finance charge is 391 percent.