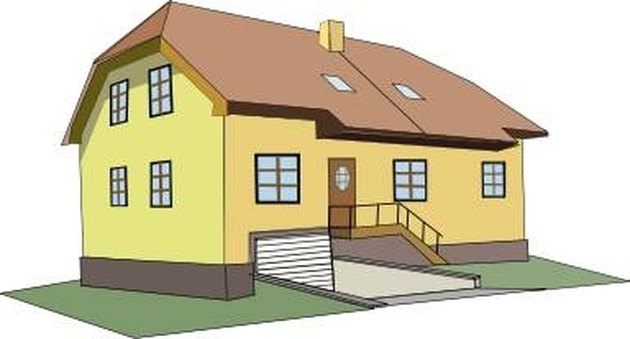 The Real Estate Investor
A real estate investor makes money through real estate. An active investor that is good at analyzing real estate market values and trends can become rich. Investors use several different methods to turn a profit in the real estate market. This article discusses the following types of real estate investments: development properties, distress properties, fixer-uppers, long-term investments and rentals.
Development Properties
Real estate investors that specialize in developing properties are often called developers. Developers purchase bare land and build on it. Alternatively, they may purchase land with an existing structure and tear it down to build a new structure, or add more structures to the property. The developer builds on the property and sells the developed property for a profit. A small development can consist of a small plot of land that one house is built on. A large development can consist of an apartment complex, office complex or a retail complex.
Distress Properties
Some real estate investors look for properties that are in threat of foreclosure, are in foreclosure, or have been foreclosed on and are bank owned. These types of properties are called distress properties because the owner of the property is close to losing his home. Investors can often purchase these properties for less than their market value, because the owners are desperate to get out of a property that they cannot afford. For instance, if the seller purchased a house for $100,000 and has paid off $50,000 of the home loan, he may sell to the investor for $60,000 and lose the majority of the money he have paid into the property. The seller takes the loss to prevent a foreclosure on his credit file. Investors can usually purchase bank-owned properties for a fraction of the market value, because the bank often is just looking to recoup the remaining balance owed on the loan before foreclosure.
Fixer-Uppers
Real estate investors often purchase fixer-upper properties, fix them and sell them for a profit. Fixer-upper properties are usually a quick turnaround investment. The investor purchases the property, quickly has the repairs done, and instantly puts the property back up for sale.
Long-Term Investments
Long-term investments are properties that the investor buys and holds on to for a long time. Investors buy the property when the market is down and sell it when the market is high. Another strategy is to buy a property in an area that has very little development and wait for the area to grow in population. Once the population increases and development starts to increase, the property is worth more money and the investor sells it.
Rentals
Investors usually rent out properties that they are keeping for long-term investments. The rental income helps to pay for the property while it sits. One strategy that many investors use is to sell a house with owner financing. This is a popular strategy in a down market. Say the investor wants to sell a property, but the market is down. The investor offers the property for sell with owner financing. People with poor credit who cannot obtain a conventional loan through a bank will often overpay for a house that is offered for sale with owner financing.