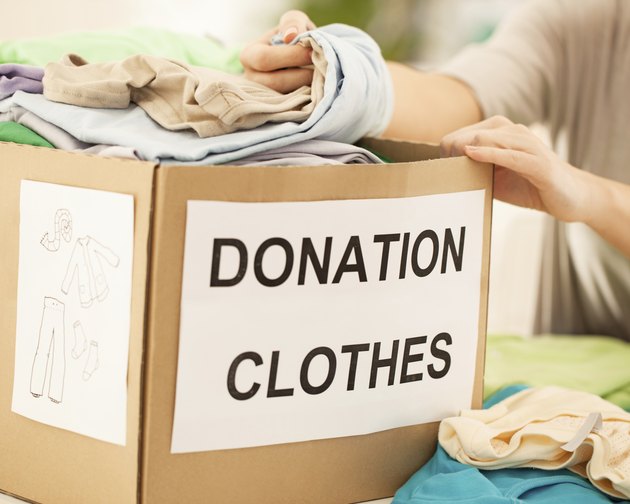 Donating clothing can help a person in need and net you a tax deduction at the end of the year. However, the Internal Revenue Service doesn't allow all individuals to write off clothing donations, and there are dollar limits on how much you can deduct. Clothing donations are recorded at fair market value; donors should retain any associated documentation.
Clothing Donation Limitations
Not everyone can get a tax deduction for charitable donations. Individual taxpayers can only claim charitable contributions as a tax deduction if they forsake the standard deduction and itemize deductions. It may not make financial sense to itemize deductions if the total is less than the standard deduction. Even if a taxpayer does itemize deductions, the deduction for charitable contributions can't exceed 50 percent of the donor's adjusted gross income.
Reporting the Donation
Donors should list the value of their clothing donation as the fair market value of the clothing. In most situations, fair market value means the amount that the charity could sell the items for. Taxpayers only need to attach documentation and valuation estimates to their tax returns if the fair market value of an item (or group of items) exceeds $5,000. Otherwise, individuals should retain any documentation in case the IRS has questions about the donation.