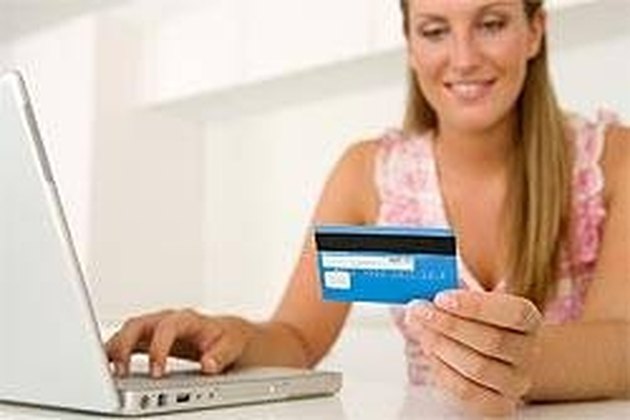 The eBay credit card allows members to accumulate points for money to spend on eBay. It is free to apply, and it can be used anywhere that accepts MasterCard. Those who are interested can apply for an eBay credit card via the Internet.
Identification
The eBay credit card is a MasterCard that allows a card holder to accumulate points to spend on eBay. Those who have the card can check their reward points from an existing PayPal account. If cardholders do not have PayPal accounts, they will be assigned one once they have been accepted to have an eBay credit card. There are no annual fees to carry the card.
Function
Those who are interested in applying for the eBay credit card can do so via the website. It takes only thirty seconds to find out if you qualify for credit. Those who carry the card can use it at any place that accepts a MasterCard. Those who use their eBay credit card will get one point per dollar that they spend. The accrued points can then be used towards any kind of purchase at eBay. To redeem the points that have been earned, members must log into the eBay credit card website and get a reward voucher. The vouchers are available the first day of the next billing period. The only person who can redeem the points is the primary card holder.
History
Ebay began its "earn anything" points program in May of 2003. Cardholders must be a member of the program before they can begin earning points onto their cards. The eBay credit card is part of Bank of America.
Types
Card holders can personalize their card according to their preferences. Choose from three different designs for the card. Individuals can also place their own user id on the card.
Benefits
The eBay credit card protects you from receiving an item that hasn't been shipped. You can report the item to GE Money bank within sixty days that you have purchased your item. The card also allows you to accumulate points that can act as a savings instead of using your own money to buy items on eBay. Just wait until you have enough points to purchase the products that you would like to have. It is also great for Christmas shopping if you have accumulated enough points on your card throughout the year. The card also has no liability and you are not responsible for any unauthorized purchases. There is no annual fee to carry the eBay credit card.