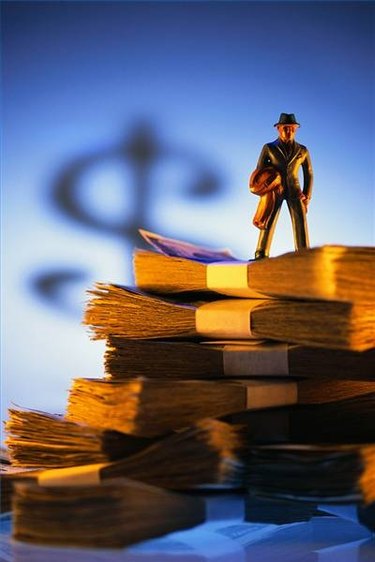 If you have $50,000 to invest and are willing to do the necessary legwork, you can probably find a way to increase your money and to make sure your return is worth the effort. Whether you are interest in quick profits with high risk or prefer long-term return, opportunities for investment abound.
Step 1
Split up your investment if you want better risk control and more opportunities for return. A good way to do this is invest a large portion in guaranteed stock market bonds, another large part on bonds or accounts with fixed interest, and the rest on equity income funds or high-risk investments.
Step 2
Consider a high-yield savings account. While most people wouldn't consider a saving account a good example of investing, the truth is that you are still putting your money to work. Short-term savings accounts, where you are not penalized for retiring your money early, could be your best bet, as you would be allowed to take everything out if you were to find a better investment choice.
Step 3
Look into real estate. Fifty thousand dollars could be a good down payment on a property, which in turn would reduce your mortgage and mortgage rate considerably. If you are buying property with the idea of remodeling and then reselling it for a profit, this could actually be one of the best returns you could hope for.
Step 4
Buy a business. Rather than starting your own business from scratch, consider buying into a franchise (anything from McDonald's to Dunkin Donuts). While the initial investment is high and you are likely to spend all of the $50,000, you are also better protected against failure, have access to more support and are less likely to spend money on advertising.
Step 5
Look into dividend-paying EFTs, which receive a very low taxing from the government (never more than 15 percent). The most popular are PowerShares HighYield Dividend Achiever (PEY) and iShares Dow Jones Select Dividend Index (DVY). You can find the best dividends for your investment goals using Morningstar's EFT tool.
Warning
Stay away from any investment opportunity that promises to double your money in a ridiculously short amount of time, or any company or offer that promises a high return without any effort or risk on your part. These are usually signs of a scam.