Brunch is the bane of every budget-aware-person-living-in-a-city's life. It's at once the glue that holds a weekend together and the savage beast that tears your wallet apart. A morning or afternoon spent brunching can be costly: A meal, drinks whether alcoholic or caffeinated or otherwise (of course you don't have to drink, but turning down Bloody Marys or lattes at brunch or even a freshly squeezed juice is blasphemy), and then the stroll afterwards which always ends in "dessert" (an artisanal donut followed up with six rare records you picked up at the record store plus an offensively priced scented candle), can just about eat up your entire week's budget.
But there's a solution: Don't go to brunch at all. Just kidding. they can pry the Eggs Benedict from your cold, dead hands. The solution is this: Throw your own budget friendly brunch party. Here's how.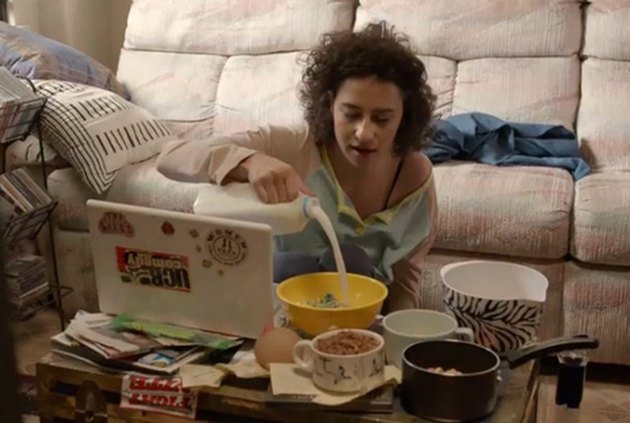 Get out of the house
This, obviously, is completely dependent on weather conditions. Your budget brunch should be thrown at a free location where it's also okay to bring your own food. Your home is the obvious option, but if it's a nice day, try a nice green park for a brunch picnic, or take it down to your city's local beach or river.
Minimize ingredients
Don't, for instance, make a recipe that calls for saffron. Saffron is expensive. Minimize your costs by making something that uses the spices and condiments you already have, and only needs a few big ingredients. Omelettes and frittatas are great -- you only need eggs and a couple of veggies, like tomatoes, mushrooms, zucchini, or whatever else your heart desires. Serve with fresh greens on the side for a cheap but hearty brunch meal.
Add fruit
A bowl of fresh fruit for guests to add to their breakfast is cost efficient (orange, banana, berries and grapefruit are solid choices), colorful and delicious. Just don't accidentally pick up berries when they're out of season or they'll end up costing you double! Plus, they won't taste that great.
Ask your friends to pitch in
As the host, most of the food prep will fall on you, but if your friends are polite, they'll probably ask what they can bring (if they don't, ditch them and get new friends). Get one friend to bring Prosecco and another to bring the OJ and voila! Brunch drinks covered.
Pay attention to the details
It's the little things that set the mood for brunch. Take a walk and pick some flowers from your neighborhood and put them in a vase on the table. Use linen napkins (if you have them). Set the table elegantly before your guests arrive--all these things make it feel like a real brunch experience and you'll soon forget you're a tight ass trying to live a champagne lifestyle on a beer budget.