It is impossible to ignore the affects of social media on business. They can help brands approach their public and are an important tool to improve the sales - if used the right way. But they aren't only handy for companies: You can use your personal page to make some extra money.
Image is everything.
When it comes to social media, the visual content plays an import role. Keep in mind that just uploading any picture is not enough. The images you post, including the profile picture, should be attractive, have good resolution and never be blurry or grainy.
It is also important that your page has its own personality and aesthetic. Try to keep your profile consistent and post pictures with a similar style. Avoid using too many different filters.
Before posting you should consider your audience. Who do you want to reach? Why will they be interested in your posts? Search for inspiration in the popular profiles among your intended group.
When and how often should you post?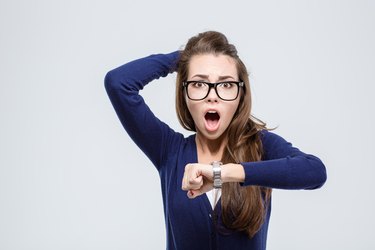 Once you decide to promote your business on social media you might be aware that your followers want updates, but it is important to use common sense. Try to post everyday, but not more than three times a day. Quality is more important than quantity.
You should also consider when your public is online. If you post in the middle of the night, for example, your content will have fewer eyes. Tools like Statigram and Simply Measured help to understand when your followers are online, where they come from, and what are your most popular posts.
There are also several apps where you can schedule your posts for an specific date and time.
Show off your skills.
Everybody has a talent and social profiles can be a great showcase. If you are an accomplished baker, crafter, knitter, planner maker, tuba player, whatever, be aware that your skills are a great opportunity to make some money. Use your personal profiles to promote your products and services.
If you have significant experience in a specific field, such as teaching another language, you can reach a new public using Skype to give lessons. Use your imagination!
Promote sponsored products.
If you have a significant number of followers, your page can catch the attention of some companies. You can allow them to use your page to promote their products.
The idea and the amount of money they offer can be tempting, but only link your image and pages to products you really trust. Also let it clear to your followers that it is a sponsored post.
Listen your followers.
If you want to succeed in any business you must listen to your clients. Always check your comments and direct messages. If there are questions from our followers try to answer them within 24 hours. It is a sign of attention and respect to them.
When you receive negative comments try to use them to improve your service and products. Never be rude to your followers! Give them a polite answer and let them know you are listening to their complaint.
Promote contests.
You can create a picture contest on Instagram under a theme that is related to your page and what people are talking about at the moment: Holidays, seasons of the year, and back to school are all good ideas.
People probably aren't just going to share for the fun of it, you have to sweeten the deal with a prize. It can be a product from your page or you can partner up with someone else. Make sure you create hashtag about your contest and the participants show your products in the pictures.
If you allow people to vote to chose a winner it will increase your chances of your contest goes viral, since the participants will probably l share it with family and friends.
Offer exclusive deals.
Your followers will be more willing to buy knowing that they are getting exclusive deals. A simple message like " 30% off for all our bikinis if you buy today. Offer exclusive for our Facebook followers. E-mail us a print of this post", will keep your clients coming back to your page.
Last but not least: Be patient.
The results will not come overnight and social media is time consuming. Do not be afraid of making mistakes along the way, how else are you going to learn? Over time you will better understand your followers and their needs.