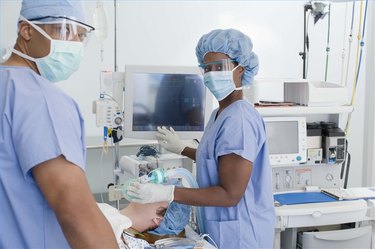 How to Get Insurance to Pay for Labiaplasty. The labiaplasty is a procedure that involves changing the appearance of the labia, generally making them smaller. It is a procedure that health insurance companies would rather not pay for.
Step 1
Look at what your insurance policy covers and what it does not cover. If you need a labiaplasty for a health-related reason, there is a better chance that your provider will pay for it. For instance, it might be that the labiaplasty can improve your ability to have children or relive severe discomfort.
Step 2
Have your doctor write a note to your insurance company outlining why you need to have the labiaplasty done. The labia is known to loosen with age, with sexual activity or even due to the birth of a child. This loose skin can make sex uncomfortable or be a source of hygiene issues. Talk to your doctor about why a labiaplasty might be necessary.
Step 3
Ask your doctor whether he's ever heard of any patients getting labiaplasty approved by an insurance company and if he believes he can get it approved. You could also talk with other patients and ask how they were able to get the procedure approved. It helps to compare with a patient who has the same insurance company.
Step 4
Find out why you've been rejected for coverage of your labiaplasty. Appeal the decision of your insurance company if you feel your need is valid. Have your plastic surgeon resubmit the application.