How to Be an Executor of an Estate. An executor has the responsibility of carrying out the desires of the deceased as written in his will. The duties of an executor include performing an inventory and appraisal of all assets and liabilities. Once all the debts owed by the deceased are paid, the executor distributes the remaining assets according to the will.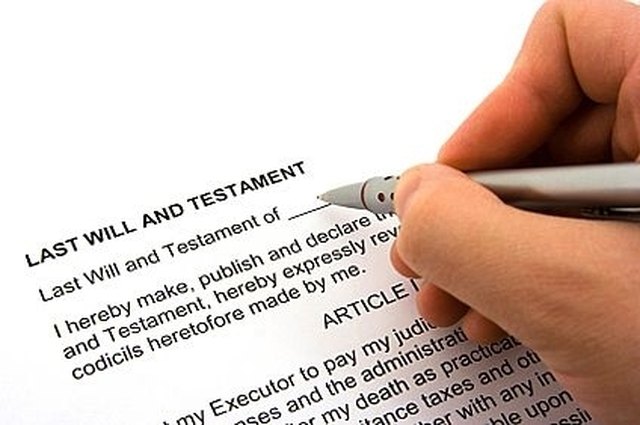 Prove the Validity of the Will
Step
Initiate probate. It is necessary to determine if the deceased person's will is legal and authentic. Probating the will is a way of confirming your executorship and making sure there have been no changes in the administration of the will.
Step
Obtain an application from the probate court clerk to appear before the probate judge. The location of the appropriate court will be listed in the local telephone directory in the government section.
Step
Inform all those named as beneficiaries of your application to begin the processing of the will. Everyone named in the will has a right to attend the probate hearing.
Step
Take the original will to probate court. It must have been signed by the deceased to be valid. In addition, you will need a certified death certificate.
Step
Expect to pay court costs at the time of probate. Any court costs or attorney's fees can be taken out of the estate.
Step
Expect challenges to the will. Probate is the time when those in disagreement with any part of the will have a right to speak up. Each state has a set amount of time during which an objection may be filed with the court.
Settle the Estate
Step
Pay any financial obligations of the estate, such as taxes and all outstanding debts. Before any assets can be distributed to the heirs, the estate must be free and clear of debt.
Step
Retain copies of all transactions in relation to the estate. As executor of an estate, you must provide the probate court with proof that all taxes and debts have been paid and that all beneficiaries have received the appropriate amount as designated in the will. The probate court will decide when the demands of the will have been met, and you will be released as executor.
Step
Notify the post office and utility companies of the person's death. Cancel all credit cards and go to the bank in person with proof of executorship to manage financial affairs for the deceased.
Step
File claims for any benefits available, such as life insurance, Social Security and veteran benefits. Also contact the employer of the deceased to collect any employee benefits or salary that might have accrued.