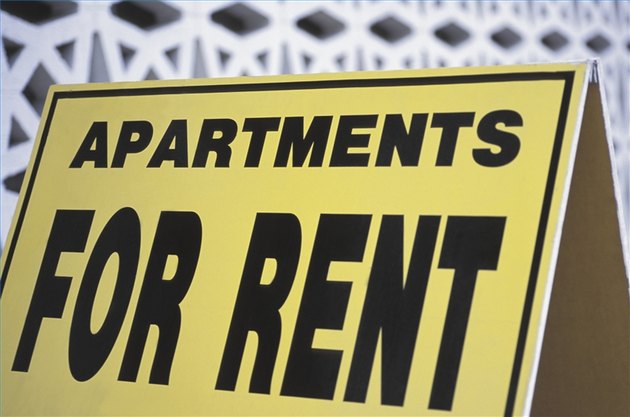 How to Rent an Apartment with Bad Credit. So your credit isn't exactly stellar, but you are in a pinch and need to find an apartment to rent despite your bad credit standing. You might feel like you're doomed, but there are ways to help your case and show potential landlords that you will be a good tenant, despite this financial setback.
Step 1
Be up front. Instead of trying to hide any dark spots in your credit or simply hoping they won't do a credit check, just be honest about any blemishes. A leasing agent will feel better about moving forward with someone who is up front and honest rather than sneaky and secretive.
Step 2
Get recommendations in writing. If you have a positive renting history, ask your previous landlord to write a letter of recommendation for you, stating that you paid your rent on time, kept the property in good condition and followed the leasing rules.
Step 3
Pony up. Offer to put down a higher deposit than is typically required. If the property owners have your first and last month's rent, as well as a little extra to cover any property damage, they may feel more secure renting to you
Step 4
Find a co-signer. Ask a parent or family member to co-sign your lease. This gives the property owners confidence that, should you default on your payments, they have a back-up source who will be responsible for picking up your end of the deal.
Step 5
Live up to your promises. Should you be fortunate in securing a contract, prove that you truly are a good renter. Keep good care of your apartment and the outdoor area around it. Follow the set noise, parking and pet rules.
Tip
Always report any maintenance issues right away rather than letting them get worse over time.
Warning
Providing false information on your leasing application can lead to eviction.