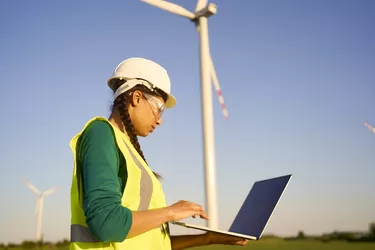 Sustainability is the new normal and that's not likely to change. There's a growing demand for employees who can work and produce within their industries while still preserving the planet's natural resources, and who can implement methods to preserve them. Their positions promote environmental sustainability.
Environmental Science, an advocate for environmental science education and careers, predicts a growth rate in sustainability-associated careers of about 8 percent through ​2030​.
Available Sustainability Careers
Careers within this sector are wide-ranging. You don't have to be a scientist to include a sustainability strategy in your work. Sustainability professionals can be found in education and with the government, nonprofits, regulatory agencies and utility companies. Positions are even available in businesses that focus on investment and fashion. No field is left out in the cold.
It depends on the company or enterprise and whether they share sustainability concerns to an extent that they want to implement sustainability initiatives and sustainability practices in their operations to make an environmental impact. Positions abound from environmental engineers to air quality forecasters to landscape architects.
Environmental Science provides a list of related job titles that includes:
Chemical Engineer
Director of Sustainability
Ecotourism Guide
Energy Manager
Environmental Public Relations Specialist
Petrologist
Soil Conservation Technician
Sustainability Program Coordinator
Zoning Technician
A report quoted by Columbia Climate School in ​April 2022​ indicated that sustainability managers in the U.S. earned almost ​$147,000​ a year.
How to Prepare for a Sustainability Job
The good news is that it's possible to hone your already existing career path and work experience into being more sustainability-oriented.
Consider volunteering for a period of time or applying for an internship. Maybe your existing skills are in bookkeeping. Environmentally-focused nonprofits need bookkeepers, too. Volunteers can be accepted even when they don't have pre-existing qualifications in a given field. It can be a great way to get your foot in the sustainability door, and to make sure that this really is a career you're interested in.
Another advantage is that you'll most likely make contacts with others who are already employed in a sustainability sector. This could mean references and referrals when you feel ready to make a career change.
Is Specialized Education Necessary?
Many colleges and universities offer environmental courses and classes. There's no need to commit to pursuing a four-year bachelor's degree, particularly if you already hold one in another field.
And various types of sustainability degrees abound if you do decide to jump in with both feet. The Green America Business Network provides an online list of colleges with sustainability programs ranging from agriculture to green business degrees.
Make no mistake, this job market is competitive. You'll probably still have to finetune your job approach techniques somewhat to gain a position in the sustainability field.
Make it a practice to regularly cruise social media, job boards and job opportunities on websites. Green America cites a few job boards that have an environmental focus including Green Dream Jobs, GreenBiz Jobs, Green Jobs Network and Idealist. Look for key phrases in job descriptions on LinkedIn. Not all will emblazon the word "SUSTAINABILITY" at the top of their posts if companies aren't dedicated entirely to environmental issues.
Take advantage of job fairs and sustainability conferences where you can network and meet potential employers. Develop contacts. Those who aren't in a position to offer you a job will almost certainly know someone who can, and they may even know when they're hiring. Keep in touch with your contacts on a regular basis after you make their acquaintance.
Nailing down a green career is much the same as getting through any other employment field door. The major difference is that the field is booming and attracting a lot of attention. Hone your skills so you stand out. Polish your resume. Consider an entry-level position, or even working part-time for a while instead of full-time, to get your foot in the door and show what you can do.