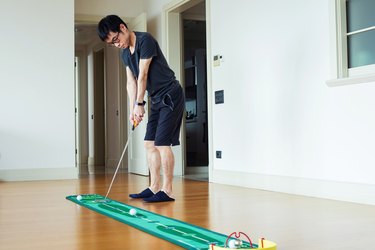 The only thing more staggering than the most recent unemployment numbers — 10 million alone in March — is the fact that state unemployment offices are so overwhelmed with calls, emails, and short staffing that the record-breaking numbers are almost certainly an undercount.
Even if you haven't been laid off in the wake of the COVID-19 pandemic, you may be scared about our collective uncertain future. That's a healthy reaction, and one you can use to help in planning, to the extent that you can do so. If you're a freelancer who's lost work, there are funds available to help tide you over. If you're a W-2 worker, you still have structures in place to keep you afloat, though because unemployment is managed by the states, a lot will depend on where you live.
CNBC has put together a pretty thorough rundown of how much baseline unemployment insurance you can expect. The Cares Act, passed on March 27, also includes an extra $600 per week through the end of July to employment payments, as well as the one-time $1,200 disbursement due in your bank account soon.
The Washington Post has also assembled a massive FAQ, without a paywall, about what to do if you're laid off or furloughed due to coronavirus. As for general notes, even though we're likely confined to our homes, this is an important time to keep your networks open. Maintain earnest, worthwhile connections in your field, not just for your mental health, but for making whatever comes next a good option among many.