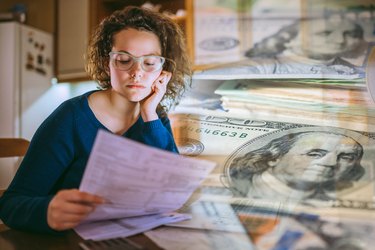 Right now, Tax Day might have been extended into May, but come the deadline, you'll be glad you did your research before filing with the IRS. Paying your taxes can be an overwhelming and annoying process, but if you play your cards right, you could save a significant chunk of change.
Almost half of people who qualify for the Earned Income Tax Credit don't know about it, but it's been part of the federal tax system for nearly half a century. The exact amount you earn each year to qualify varies by a number of factors, such as whether you're married and how many children you do (or don't) have. A single person with no children earning $15,820 or less annually might get $538 shaved off their taxable income; a married couple with three children, filing jointly, saves $6,660 on an income of $56,844 or less.
Tax season is a morass no matter how you slice it. Still, you might discover that the IRS is kinder to you than you'd think.