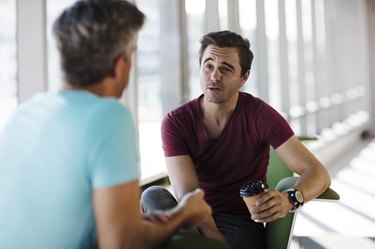 We like to think we're rational and driven by evidence, especially in the context of the workplace. But sometimes our assumptions about what's real in the world can turn around and bite us in some deeply ironic ways.
That's what psychologists at the University of British Columbia found when they studied gender bias in hiring committees — or rather, what happens in hiring committees that don't believe such bias exists. "We don't see any favorability for or against male or female candidates among those committees who believe they need to be vigilant to the possibility that biases could be creeping in to their decision-making," said study author Toni Schmader.
In short, if your hiring committee understands structural challenges that make the hiring process harder for certain groups of people, it tends to focus more on the merits of every candidate. Those that dismiss the existence of such bias, however, tend to hire and promote more men.