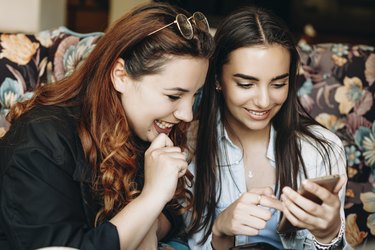 The news broke earlier this year that Facebook was joining the likes of Bitcoin and Ethereum to offer its own cryptocurrency. The world's largest social network wants to offer its users "a secure, international, and frictionless means of transferring funds." Whatever your feelings about the company, this could be worth following.
This week, we learned more about the planned crypto and how Facebook plans to implement it. For starters, it's going to be called Libra — and it's not going to be Facebook's alone. The Libra Association includes Sillicon Valley heavyweights like Andreesen Horowitz, Lyft, PayPal, and eBay, as well as old-school companies and organizations like MasterCard, Visa, Vodafone, and Kiva. These companies will help drive and develop the crypto, as well as back it financially with assets and reserves.
The key word here is "global." Facebook hopes its American users will find Libra worthwhile and engaging, but its real focus is on developing economies. This crypto aims to help users abroad develop wealth, establish themselves financially, develop businesses, and build strong habits, all from the comfort of their mobile phones. For its part, Facebook is also developing a digital wallet, called Calibra, which will behave much like the Apple Wallet native to the iPhone.
In many parts of the world, Facebook is the internet, full stop. It makes sense to introduce more features to serve its user base, especially those with limited access and options. In the United States, however, it also makes sense to keep an eye on antitrust problems. Libra deserves close attention, especially once it launches in 2020.