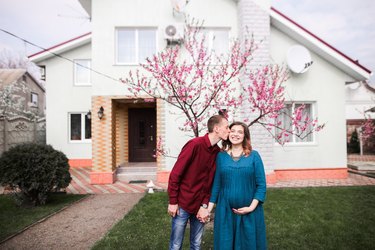 The paperwork is a hassle, but the freedom is well worth it. So say millions of freelance workers, even if it means more aggravation on your tax forms. Self-employment has long been a complicating factor if you're looking to buy a home, though. The banks get extra choosy about how much documentation they need from you before they'll approve a mortgage. It takes forever, and it's often costly.
That's about to change, in a big way, thanks to some new software coming to lenders Fannie Mae and Freddie Mac. As the ​Washington Post​ reports, rather than hauling boxes full of pay stubs, IRS forms, and other proofs of income, freelancers can now rely just on their tax returns to supply all the relevant information. It comes down to a program called LoanBeam, which runs a system called optical character recognition. Basically, it scans your returns, spots your relevant income, and sends the data to the mortgage lenders. Your documentation can come together in minutes rather than days.
Given the shape of the gig economy, this could have a huge effect on the housing market and the economy at large. We're on track nationally to becoming majority freelance, and because we're not even sure how large the pool of gig workers is, that future could be here faster than we think. Workers who thought that homeownership was out of reach could be pleasantly surprised for once — not something you often hear when it comes to mortgages.