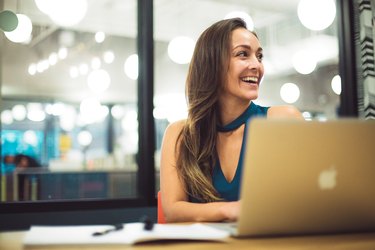 You've made it. You're adulting on the ultimate level. You have a financial adviser — or at least, you're about to. Choosing a financial adviser has more than a little in common with hiring for a job. You're making a determination about whether this candidate fits your needs in the best way possible. Knowledge, experience, personality, and all the other things that make you hire someone matter, but two facts might carry the most weight of all.
Maurie Backman, writing for the Motley Fool, says that a good financial adviser is transparent about money — the money they're earning, that it. First, you'll want to find out if your potential adviser is also a fiduciary. Basically, that means your adviser has to keep your interests topmost in mind; they can't sell you on an inferior plan because it will make them more money. "If your adviser isn't a fiduciary, however, then he or she is merely held to the suitability standard," Backman writes, "which, as the name implies, states that a given investment must be suitable for your portfolio."
Next, figure out how your potential adviser benefits from your business. Some financial advisers earn on commission for investments sold, while others earn an annual fee on your assets. Backman suggests you should aim for the latter, since it incentivizes higher earnings for everyone, while commission-only structures rely just on the act of selling, not the quality of the sale.
You'd also be well served to check up on what kinds of misconduct are reported within the field, but if all goes well, these two questions should weed out a lot of bad-faith actors.