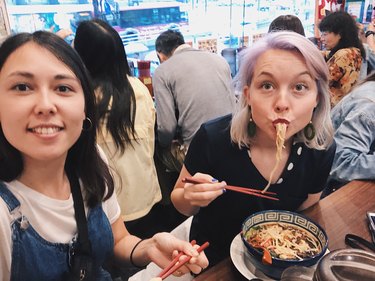 For all that young people are stereotyped as reckless spenders, it's not unusual to find millennials who can't bear to drop some cash when they're perfectly within their rights. Having come of age in a period of staggering debt and job insecurity can make a person really committed to saving but really afraid of spending. This is a psychological challenge, more often than not, and that means there are ways you can talk yourself out of it.
NerdWallet's Liz Weston writes about this issue, largely for older consumers but it can apply to millennials too. Your roadblock may not be taking the trip of a lifetime or otherwise tackling your bucket list until it's too late; however, you can jumpstart your next big purchase by using some of Weston's tricks.
First, it's important to figure out what's holding you back. If it's fear, take a look at the facts. How much money do you have saved? Is there a structure in place that can help you pay in installments? Who can you talk to that will reassure you about your decision? Are you afraid you haven't "earned" this purchase?
If you're just waiting for the perfect moment to spring for an opportunity, whether it's a down payment on a condo or the best in professional development, that's another story. Delayed gratification has its place, but there's no such thing as a perfect moment. Instead, take action by planning a financial cushion that you're comfortable with, such as by matching what you spend in another savings account.
Financial precarity is real, and it can leave scars. Figure out how to forgive yourself for feeling those normal feelings. Ultimately, you're spending to invest in your own quality of life, and you deserve that fully too.