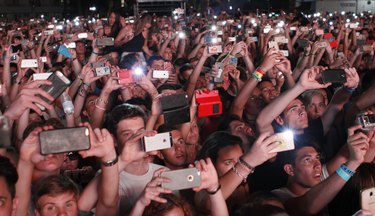 It's not hard to get down on the iPhone, especially when Apple makes it so easy. From the eye-popping cost of a new device to the weird redesigns and the battery shenanigans and the lawsuits and the lawsuits, the economics of the iPhone make Android phones vastly more appealing for a lot of cellphone users. That said, Apple does have one point in its favor that Android falls down on: privacy.
A new study from an international coalition of universities and research institutes has some alarming news for the Android ecosystem. Researchers tested more than 82,000 apps that come preinstalled on more than 1,700 devices manufactured by 214 brands worldwide. Per a press release, "Many of the preinstalled apps facilitate access to privileged data and resources, without the average user being aware of their presence or being able to uninstall them."
If you're wondering what the big deal is, it's multipronged. Businesses that collect data but don't store them securely are vulnerable to data breaches that can make trouble for you from your credit score to your government ID. Data collection can affect your insurance rates, clog up your mailbox with junk mail, and create avenues for hackers and surveillance within your own home. Any app that connects with banking data can spill that information to third parties with less security, which is part of why Cambridge Analytica is such a big deal.
Not convinced? Even ad settings can affect major life and financial decisions, as proved by Facebook's recent agreement to, as the Washington Post puts it, "overhaul its lucrative targeted advertising system to settle accusations that landlords, lenders, and employers use the platform to discriminate." There's no ethical consumption under capitalism, but it's worth knowing what you should know to make decisions within that system anyway.