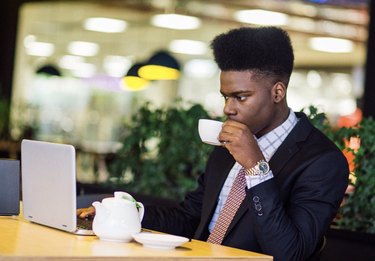 Building credit has a basically narrow version of credit-worthy behavior: Pay your credit cards and your utilities on time, stay sensible with your bank account usage, plus some other stuff. There's a whole lot more to money management, however, and one crediting agency is looking to take that into account.
FICO, the nation's most widely used credit score, announced this week that it's introducing a new way to measure your payback potential. UltraFICO is an add-on that will be available soon in limited release; its creators call it a "data boost" for your credit report. Per its website, UltraFICO will "show lenders indicators of responsible financial behavior, not visible on a traditional credit report." This will include:
Keeping a healthy average balance and savings

Maintaining a bank account over time

Avoiding having a negative balance

Regularly paying bills and making other bank transactions
In short, UltraFICO links into your bank account (you'll opt into the connection through an app) and creditors can have more data to make decisions about what to charge you for loans. Millennials are actually the No. 1 generational cohort when it comes to checking in on credit scores, and we're savvy enough with credit cards to know gaming the system only gets you so far. This could be a game-changer for those with credit scores on the cusp of being qualified.
Some outsiders question whether UltraFICO will become widely adopted enough to make a difference, or even whether it's a good idea to hand over more personal data to creditors after far-reaching breaches like at Equifax. No matter what, it's worth watching where UltraFICO goes — this could signal a sea change in how banks determine loans.