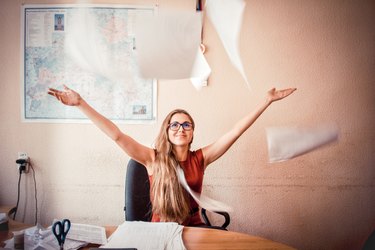 You may not know who Daniel Patrick Moynihan was, but you may have heard one of his most famous quotes: "Everyone is entitled to his own opinion, but not to his own facts." (He was a senator, by the way, and a pretty big deal from the '60s to his death in 2003.)
The notion may seem quaint, to put it lightly, these days. Not only are consumers entitled to their opinions, they also seem entitled to all their own news outlets. As new research just released by the University of Indiana confirms, even hard facts and peer-reviewed science are up for debate if it doesn't sound "right" to many. "A growing body of evidence suggests that even when individuals are aware of research findings supported by a vast majority of studies, they often choose not to believe them," write the study's authors.
This study doesn't focus on politics, however; it focuses on business. The IU team found that managers are now less likely to seek out academic research on or proven best practices for the workplace, and instead construct their leadership style from a hodgepodge of untested sources. (Be honest: Have you sat down with an academic paper lately?) For the researchers, this places the onus on academics to be more democratic in how they get the word out on their work. Employees and supervisors, however, still have a lot of proven resources at their disposal.
Consider spending time with TED Talks, MOOCs, and vetted podcasts to learn more about what we know and what we don't about — well, everything. Make sure you're up to date with your media literacy, so you can thoughtfully evaluate sources. The world is full of opinions, but facts can make your life so much better.