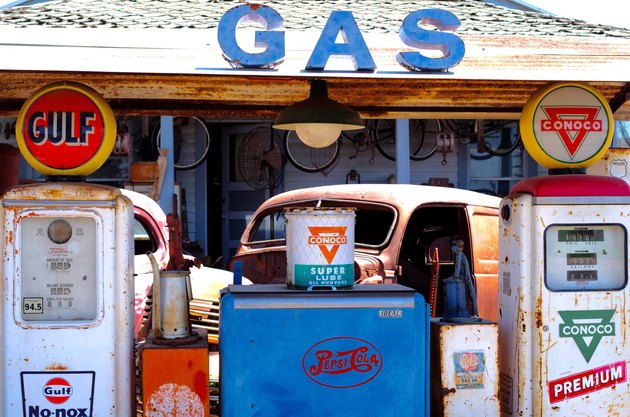 Even if you don't have a car, you care about gas prices. They affect the price of just about everything that needs transportation, from food to consumer goods to airfare. Some experts think we'll see a big hike in gasoline costs this summer. Now that we're getting closer to warm weather, it's worth starting to consider.
Private analysts, as well as the federal Information Energy Administration, have just released projections suggesting we could see prices as high as $2.74 at the pump in the coming quarter. The Motley Fool thinks it might even hit $3. According to analyst Dan Caplinger, "Already, 13 percent of gas stations across the country have prices above $3 per gallon, according to AAA. Gasoline prices tend to be highest on the West Coast, and nine states — Alaska, California, Hawaii, Idaho, Nevada, Oregon, Pennsylvania, Utah, and Washington — already have averages above the $3 mark. Even in the lowest-cost state (Arkansas), average prices have moved above $2.50 per gallon."
NPR reports that the cause might be thanks to Russia and Saudi Arabia. The two nations are usually at odds with each other over the oil market, but they've recently "engineered significant production cuts to mop up an oil glut that had been keeping energy prices low for years." While a recent presidential tweet blames OPEC, the organization behind the oil embargo of the 1970s, analysts say it's more of a correction in the number of gallons stored on tankers at sea.
Does this mean it's time to freak out? Probably not, but it is something to keep watching as the temperature goes up.