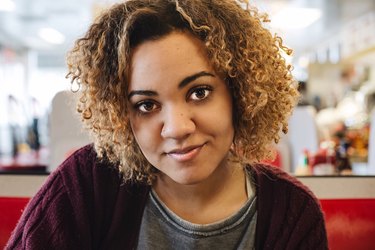 Tax Day isn't the only thing this month that's got us going through last year's finances. Tuesday marks Equal Pay Day, the day on which women have finally earned the equivalent of their male counterparts through Dec. 31. The news gets even worse: That's only if you're a white woman without a child.
The wage gap, for all its skeptics, is real. Women on average make 80 cents to a man's dollar. Break it down further by race, and April is barely the midpoint for some. According to MomsRising.org, many women of color won't catch up with white men up until November.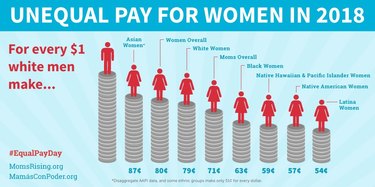 Inequality being what it is, this doesn't just affect women. Black women tend to make more than Hispanic men, who tend to make more than Hispanic women, but Native American men still make more than all of them and less than Black men. And if you're trying to lump in all Asian Americans and Pacific Islanders into one category, forget it.
Workers deserve equal pay for equal work, and if you're in a position to change your institution for the better, look into it. Whether it's within the referral and hiring process or simply paying your freelancers a fair rate, working life is full of opportunities to give everyone a fair shake.