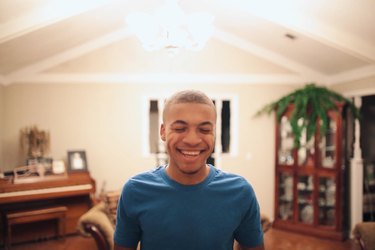 Most of us weren't yet buying houses when the housing market collapsed in 2008, bringing the rest of the economy with it. Ten years later, we're still living in the hangover of the Great Recession. For some, things are looking up, but for others, we need to stay skeptical.
Economists at the University of California, Berkeley, have just released an analysis of the mortgage industry that should have us worried. Last time around, the mortgage industry fell apart thanks to bets by big banks that you could turn homeownership into a stock market-style investment arena. (For a pretty good look at how that all went down, check out The Big Short, or watch the folks at Crash Course explain it all below.)
The Berkeley economists, working with colleagues at the Federal Reserve, now believe they're starting to see signs of a similar problem, this time in among nonbank lenders. In 2016, companies like PennyMac, AmeriHome Mortgage, and Stearns Lending comprised a full half of all mortgages; in 2007, they were just 20 percent. They also cover about three-quarters of loans guaranteed by the Federal Housing Administration and the U.S. Department of Veterans Affairs, so their reach is not insignificant.
What's most problematic is that nonbank lenders don't have massive reserves of cash to fall back on if there's an emergency — for instance, if suddenly lots of their mortgage-holders can't pay because they can't find work. Nonbank lenders are lifelines for many of the most vulnerable communities in the country, and a collapse would ripple throughout the economy in a big way. If you're worried about a mortgage, either one you don't have yet or one that you're paying off, talk to a representative to check in on the health of your lender. If you're not satisfied, it may be time to check out other options.