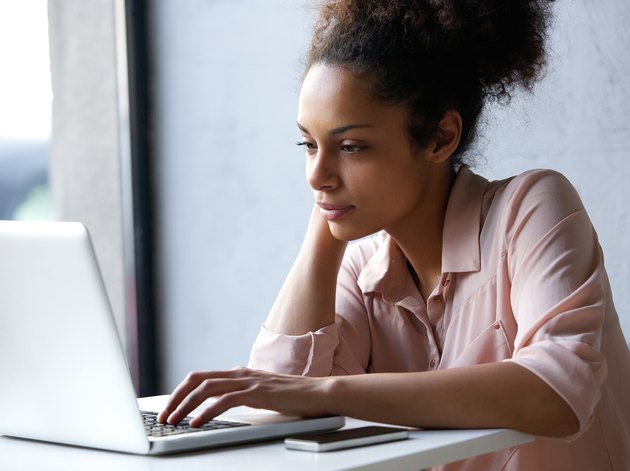 A new report about young adults by the U.S. Census Bureau has a pretty awesome finding: Young women are leading the work force. Namely, more young women than ever before are working, and those women are moving into higher income brackets. Young mens' incomes are, conversely, falling.
The study finds, "More young men are falling to the bottom of the income ladder. In 1975, only 25 percent of men, aged 25 to 34, had incomes of less than $30,000 per year. By 2016, that share rose to 41 percent of young men." Women, on the other hand, are making upwards of $60,000 in larger percentages than ever before. The study also says definitively that women have been driving the economic train since 1975.
The study has some other pretty interesting tidbits about changing trends in young adulthood including, "Most of today's Americans believe that educational and economic accomplishments are extremely important milestones of adulthood. In contrast, marriage and parenthood rank low: over half of Americans believe that marrying and having children are not very important in order to become an adult."
It also showcases trends about marriage which indicate that, "Young people are delaying marriage, but most still eventually tie the knot. In the 1970s, 8 in 10 people married by the time they turned 30. Today, not until the age of 45 have 8 in 10 people married." And the fact that today 1 in 3 young people live in their parents' home.
The entire report is fascinating and well worth a read. You can check out the whole thing here.