If you like traveling, seeing some of the most beautiful sights in the world, and making buckets of cash in the process, then you're in luck because someone wants to hire you to do exactly that.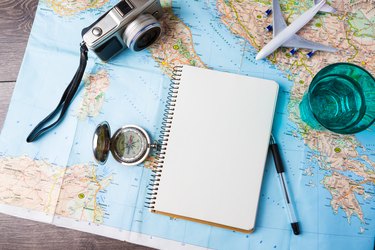 This once-in-a-lifetime gig comes from ThirdHome, a Tennessee-based luxury home-sharing club, Market Watch reports. The person ThirdHome hires will spend three months traveling to 12 mind-blowingly gorgeous locations in places like Bali, Australia, and the French countryside and post about the experience on social media. In exchange, they'll pocket $10,000 a month (and all expenses are also paid, so that $10K is 100 percent profit).
And what do you need to apply? Strong writing skills, a valid passport, driver's license, clean criminal record and a love of the luxe lifestyle. Seriously. That's it.
Oh, and you'll need some free time ASAP. The deadline to apply is today, March 30 by 11:59 CST. So literally stop whatever you're doing and apply this second. And if you need someone to tag along on your adventure, we volunteer as tribute.