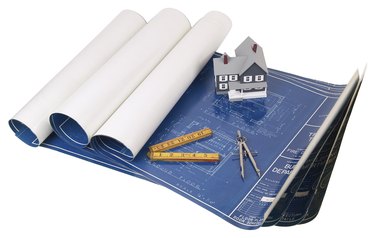 Homeowners who need cash to pay tuition for a child's college education, for instance, or to fund a major remodel may be tempted to look at their home as a piggy bank. Home equity loans, which borrow against a home's value, are one way to come up with the money. Mortgage and refinancing experts like them because they're often half as expensive as higher-rate forms of debt such as credit cards, and because users are often tapping an asset they have already put substantial funds into. Home equity loans aren't always the best option, though, and can get expensive if handled incorrectly.
Home equity loans are usually capped at 80 percent of your home's value.

Beth Davies, personal finance writer
Do: Explore Cost Savers
When you take out a home equity loan, you need to watch out for hidden fees like closing costs. Often, you can get a slightly higher interest rate on the loan and not have to pay closing costs, says Barry Habib, chief strategy officer for Residential Finance Corp. Depending on the size of the loan and the affordability of the resulting payments, a higher rate may ultimately be a better deal than paying closing costs. Some lenders may also offer rate discounts for signing up for automatic debit payments or for having other accounts with the bank.
Do: Watch the Amounts
Loans are usually capped at 80 percent of your home's value, less the amount owed on the mortgage. For example, for a home worth $200,000 that has a mortgage for $140,000, the biggest loan a bank might offer would be $20,000. Having too little equity left could prevent you from refinancing or make it difficult to afford to sell. It can also leave overextended borrowers precariously close to owing more than their homes are worth if the economy takes a turn for the worse or their financial circumstances change.
Don't: Forget About Refinancing As Another Option
When mortgage rates are low, homeowners are often better off refinancing their mortgages to get a lower rate, improving their cash flow in the process, says Malcolm Hollensteiner, director of retail lending sales and products for TD Bank. In mid-May 2013, a 30-year mortgage averaged 3.76 percent, versus 6.19 percent for a $30,000 home equity loan. The trade-off: Refinancing can lengthen the repayment schedule and stall equity build-up. In an environment where interest rates are rising, however, equity loans become more attractive because they allow homeowners to keep their low mortgage rate while still borrowing what they need.
Don't: Count Out a HELOC
A home-equity line of credit might be the better option if you need to borrow, says Habib. In mid-May of 2013, a $30,000 HELOC had an average rate of 5 percent, versus 6.19 percent for a home equity loan of the same amount, according to Bankrate.com. HELOCs function like a credit card, only charging borrowers interest on money withdrawn that isn't quickly repaid. Home equity loans, meanwhile, have a set repayment schedule over several years. HELOCs aren't perfect, though -- banks have been known to cut them if left unused, he says, and their variable rates can rise quickly.
Maybe: Wrap Loans into Refinancing
Borrowers who have higher-rate home equity loans can often wrap them into their new mortgage when refinancing, says Debra Goodrich, executive vice president of home loans at Sterling Bank. That can result in higher closing costs, because the loan is bigger, but it's likely to cut payments overall if the rate is lower.
Consider: Deductibles
The Internal Revenue Service counts interest paid on a home equity loan as qualified toward the mortgage interest deduction, but with a few strings. Only a portion of the debt qualifies, limited to the lesser of $100,000 -- $50,000 if married filing separately -- or an amount equivalent to the home's fair market value less any outstanding mortgage debt. Plus, only taxpayers who itemize their deductions can claim this benefit.