When it comes to tax exemptions, there are several advantages to being married and filing a joint tax return. A married couple without children can claim two exemptions on their federal tax return. A single person without children can only claim one exemption. A married couple also has a lower tax rate.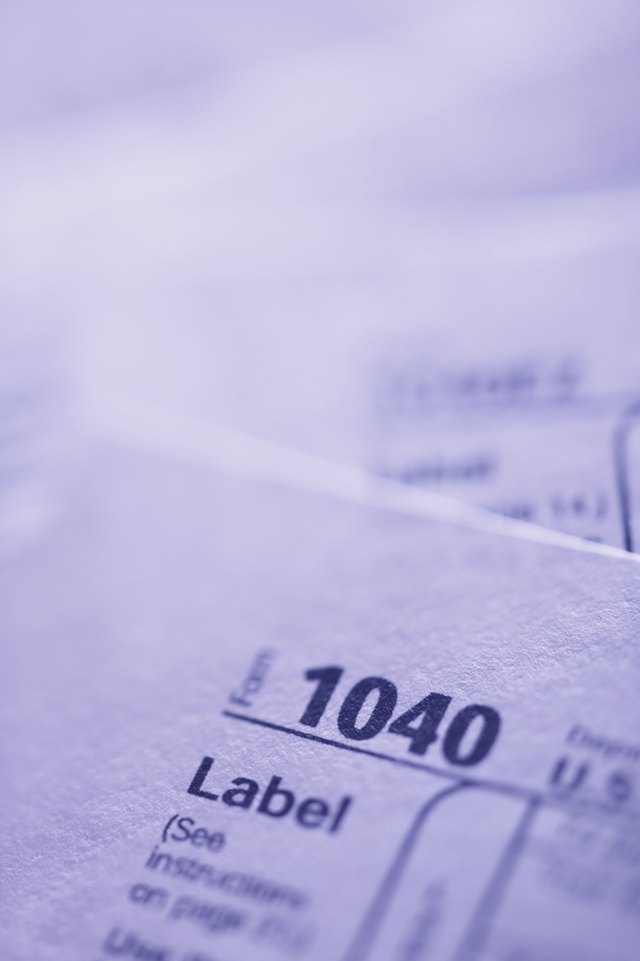 One Exemption
According to the Internal Revenue Service, a single taxpayer without children can only claim one exemption on his federal tax return. In 2010, the standard deduction for a single tax-filer with one exemption was $5,700. That means that the taxpayer had to pay tax on all income that exceeded $5,700. The standard deduction for a married couple was twice as much.
Two Exemptions
The IRS allows a married couple to claim two exemptions on their federal tax return. In 2010, a married couple filing jointly had a standard deduction of $11,400. As a result, the married couple was only taxed on income that exceed $11,400 for the year. Depending on the married couple's total income and corresponding tax bracket, tax savings with the additional exemption can be significant.
Itemized Deductions
Both single and married taxpayers can itemize their deductions instead of claiming the standard deduction on their tax return. For a single person, it is often difficult to have enough medical expenses, charitable contributions and unreimbursed work expenses to exceed the standard deduction. In addition, a married couple might be more likely to purchase a permanent residence than a single taxpayer. Owning a home allows a taxpayer to deduct additional expenses, including mortgage interest and real estate taxes.
Lower Tax Rate
A married couple filing jointly has a lower tax rate than a single-filing tax payer. According to Forbes, "A married couple gets some relief on both federal and Social Security taxes, thanks to the slightly lower tax rates associated with joint filing." The report states that a married couple pays out approximately 29 percent of their combined salaries in federal and Social Security tax, whereas a single person pays out approximately 35 percent.