A divorce can be an especially stressful situation when children are involved. The separating parents must decide on a custodial arrangement, and come to some agreement on the amount of child support and visitation allowed to the non-custodial parent. In addition, for tax purposes, the exemption allowed for the child can't be shared; only one individual taxpayer may claim it. While the custodial parent generally gets this exemption, some scenarios allow the non-custodial parent to do so.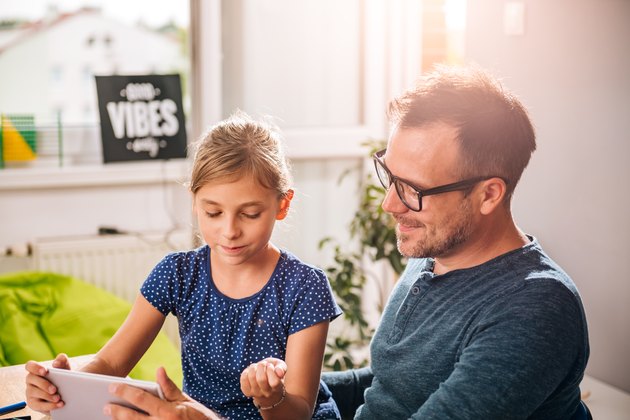 What Exemptions are Worth
If you claim a dependent for tax purposes, the IRS allows a valuable exemption that allows you to subtract the exemption amount from your gross income. For tax year 2014, the IRS set the exemption amount at $3,950. This means that for every exemption you claim, $3,950 of your income is sheltered from taxes. The most common exemptions are for the taxpayer, the taxpayer's spouse, and the taxpayer's children; in some cases other relatives also qualify as dependents. The rules also state, however, that you can't claim any exemptions if someone else can claim you.
Child Custody and Dependent Status
The marital separation agreement commonly allows for one of the parents to become the custodial parent. The other parent then becomes "non-custodial," and pays a certain amount of monthly support for expenses such as food and clothing for the child. However, by the IRS rules, only one parent may claim a child as a dependent on a tax return, and divorced couples can't file "married, joint" returns.
Qualifying Children as Dependents
A "qualified" dependent must be younger than 19, or 24 if a full-time student. He can be a natural or adopted child, but must live with you for more than half of the year, and must not provide more than half of his own support. These rules will disqualify most non-custodial parents from claiming their children as dependents. However, there are some loopholes in the law. If the child lived with each parent for the same amount of time, then the parent with the higher adjusted gross income can claim the exemption.
Agreement Between Parents on Exemption
The IRS will also accept an agreement between the parents that the non-custodial parent may claim the exemption. The rules recognize this arrangement if it is written into marital agreements between 1985 and 2008, and is still in effect; the agreement must be attached to the tax form of the noncustodial parent. If the agreement went into effect after 2008, the rules require the noncustodial parent to use either IRS Form 8332 or a separate written agreement.