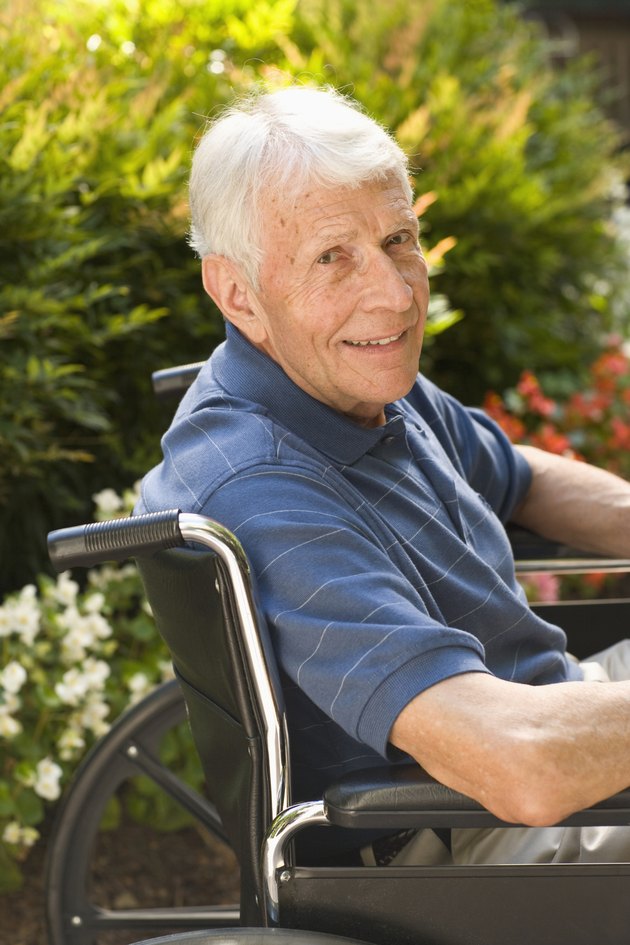 The U.S. government offers a variety of grants to help senior citizens financially. Qualifications for the grants vary, as do the grant amounts. A total of 50 grants and loans are available to senior citizens, according to the Federal Grants Wire website. Senior citizens must be age 65 or older to qualify for most grants.
Capital Assistance Program for Elderly Persons and Persons with Disabilities
The Capital Assistance Program for Elderly Persons and Persons with Disabilities is a government grant that provides financial assistance to elderly people and people with disabilities specifically for transportation purposes. The grant is designed for senior citizens who live in areas where public transportation is unavailable or inefficient. The U.S. Department of Transportation runs this grant program, and interested parties should apply to the agency designated by the state, which varies by state.
Foster Grandparent Program
The Foster Grandparent Program is designed to issue grants to a variety of qualified organizations and agencies to help provide volunteer opportunities to people age 55 and older with low or limited incomes. The grant specifically helps senior citizens become foster grandparents to children with special needs or circumstances that limit their development. The senior citizens build personal relationships with the children to offer advice and life lessons and provide emotional support for the child. The relationship is mutually beneficial to the foster grandparent and the child. The money from the grant may be used for transportation, meals, exams, travel, equipment and most other expenses used to form and continue the relationship between the foster grandparent and child. The Corporation for National and Community Service is the federal agency that runs this program. Applicants can apply online via the eGrants web page at the Corporation for National and Community Service website.
Medical Assistance Program
The Medical Assistance Program provides grant money for medical assistance to qualifying elderly people, pregnant women and children. The grant money helps senior citizens and other qualifying individuals pay for medical visit co-payments, Medicare premiums and insurance deductibles. Senior citizens age 65 and older with low or limited incomes qualify. This grant program is run by the U.S. Department of Health and Human Services, and senior citizens needing medical assistance through this program must apply directly to their state or local welfare agency.
Nutrition Services Incentive
The Nutrition Services Incentive Program (NISP) provides money to fund food and nutrition delivery services for the elderly. Through the program, nutritious meals are prepared and delivered to elderly people who do not have the physical abilities or financial resources to prepare nutritious meals for themselves. People age 60 or older and their spouses are eligible to receive the food prepared and donated through this grant program. The Food and Nutrition Service in the U.S. Department of Agriculture is the agency that runs this program. Organizations seeking to benefit from this program to provide nutrition to senior citizens need to apply to designated NISP distribution agencies in their state.