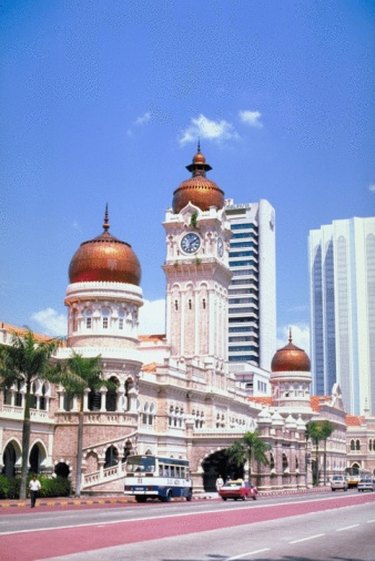 Is it possible to forget about money in this day and age of belt tightening and roller coaster economic news? Apparently so – at least in Malaysia where the Unclaimed Moneys Act of 1965 continues to help claimants get lost funds nearly half a century later. If you believe you are owed money due to financial interests in Malaysia, it can't hurt to dig up any documentation you may possess to prove ownership. You don't have to travel to Kuala Lumpur, by the way, so long as you can access the government's website.
Importance of the Unclaimed Moneys Act of 1965
Until the Unclaimed Moneys Act of 1965 was passed into law by the government of Malaysia, little effort was made to find claimants of bank funds, insurance policies and even unclaimed job salaries. Cash languished and presented accounting dilemmas for companies and banks. The only "public record" listing unclaimed money was the Government Gazette, a publication rarely made available or even known to the average Malaysian citizen who, despite having a valid claim, literally had no idea how to go about getting his cash.
Reasons Money Goes Unclaimed
The most often-cited reasons for uncollected funds include forgetting that a small account exists, relocating and failing to claim a cash balance and death of an account holder. A surprising number of cases of unclaimed cash arise as a result of bank mergers and closings that left depositors thinking their money would not be returned. A large community of claimants is made up of folks have no idea they've been left funds.
Unclaimed Moneys Act Sources
According to the Unclaimed Moneys Act of 1965, every business, corporation, board and trade union in Malaysia is legally obligated to report unclaimed money to the government so claimants can go to a central authority to track down this cash. This means the proceeds of dormant bank accounts, investment dividends, unclaimed life insurance policies, salaries and even unclaimed cash contributed to the nation's Employees Provident Fund all wind up in this central location.
File a 1965 Moneys Act Claim
If you suspect that unclaimed cash has your name on it, contact the Registrar of Unclaimed Moneys via their website, www.umaca.my. This free search requires you to identify yourself or provide an identification number assigned to you by the Registrar's office if you've already started the process. If you're uncomfortable using the Internet, bring identification to the registrar's office in Kuala Lumpur to pursue a claim. That stated, the government has been working hard to build its unclaimed money archives, but at the time of publication, the project is still a work in progress.
Unclaimed Money Act Fees
To keep the unclaimed money database updated, the Malaysian government imposes a sliding fee scale upon claimants whose recovered funds are substantial. Once you track down your missing money on the website, if the value of your account is small, there's no charge to file a request for the cash, but if your account has a substantial amount of unclaimed money, a 10 percent fee will be imposed on that amount to help underwrite the cost of this valuable service.