The Regional Income Tax Agency, known as RITA, operates in Ohio to collect local income taxes in 187 communities. The agency originated in 1971 when a group of 38 cities came together to form the Regional Council of Governments. The regional council, governed by a board of trustees, handles tax collection and enforcement for member municipalities.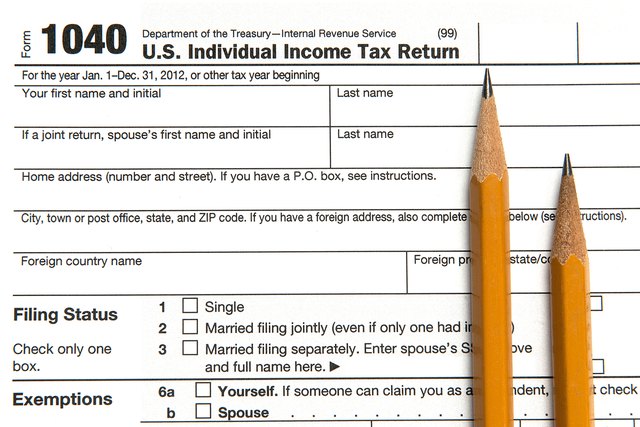 credit: jrwasserman/iStock/Getty Images
Member Services
RITA registers taxpayers in each member municipality and processes tax returns, billing and delinquent notices. The agency offers customer service to taxpayers, who may meet with a RITA representative or contact RITA by telephone, fax and mail (see Resources). RITA handles enforcement for its members, beginning with delinquent letters and including development of payment plans, filing of lawsuits and post-judgment collections. RITA maintains a data exchange with the Internal Revenue Service to help it identify taxpayers.
Additional Services
RITA offers a variety of services to Ohio cities, including nonmember cities, on a contract basis. For example, it provides comprehensive payroll services that include direct depositing, payroll check processing, printing of W-2 forms and pension reporting. Additional options include finance services, utility accounting, permit and licensing accounting and tracking of fixed assets. The agency supports these services with cost estimates, custom software solutions, consultation, training, record processing and system repair.
Taxpayer Requirements
You must file a RITA return if you earned income while you lived in a member city at any time during the tax year or if you worked in a member city and no local taxes were withheld from your earnings. Individuals who owned rentals in a RITA municipality or operated a business, either as a sole proprietorship or a partnership, must also file. Consult the RITA Map (see Resources) to determine if you are required to file.
Taxable Income
In general, all of your earned income is subject to local taxes. In addition to wages and salary, earned income includes commissions, stock options, sick pay, tips and contributions to a retirement plan. You must report earned income even if your W-2 form does not indicate that it is taxable. Report all income from businesses, including farm income, rents, income from grazing rights, partnership income and self-employment. You must also report gambling winnings.
Further Information
RITA requires an annual return even if you have no taxes due, although you may complete an exemption form instead of a return if you had no taxable income. You may file your return electronically at no cost at the RITA website, located at ritaohio.com. You may choose the Auto Calculate Form, which uses Excel to figure your taxes, or, if you have only W-2 income, you may allow RITA to calculate what you owe and bill you.