The child tax credit gives you up to $1,000 per qualifying child, as of 2015. To qualify, the child must be under 17 at year's end, and your dependent. You must provide half her support and she must be a relative such as a child, grandchild, sibling or stepchild. Being employed is not a requirement, but having taxable income is. You must have enough income so that your tax bill is greater than zero. If you do, being unemployed is not an issue.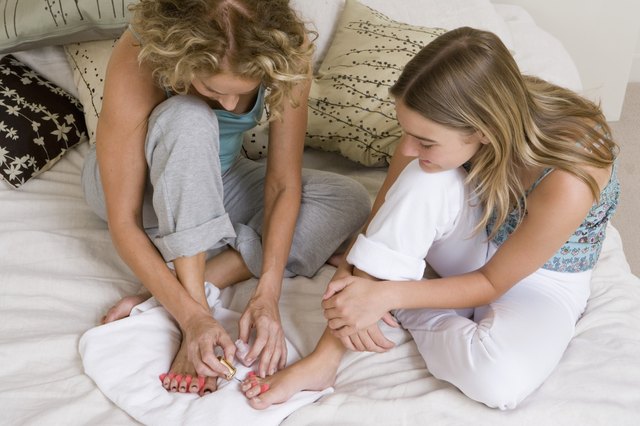 credit: Andrew Olney/Digital Vision/Getty Images
Tax Bill
You can't claim a larger child credit than your total tax for the year. If you're entitled to $2,000 in credits but your tax for the year is only $700, then $700 is the most you can write off. If you owe no tax at all, you get no credit. If you were unemployed the entire year but you do have taxable income -- capital gains, royalties, rent money -- you may be able to claim the credit.
Additional Child Credit
The additional child credit kicks in when your tax bill is smaller than your credit. You use IRS Schedule 8812 to figure whether you qualify for the credit. To qualify, you must have at least $3,000 in taxable earned income for the year, such as wages or partnership income. If you were unemployed the entire year and had no income, you can't take this credit.