The earned income credit (EIC) is a tax break for working people who earn low wages. A tax credit is a direct dollar-for-dollar reduction of your tax bill. The EIC can be greater than your earned income, says Internal Revenue Service (IRS) Publication 596, Earned Income Credit. In that case, you not only get back your withheld taxes, you also get an additional refund. An income test determines your EIC eligibility.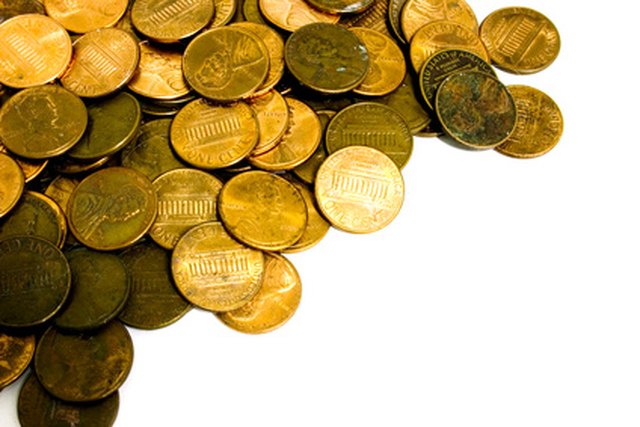 No Income Minimum
You must have taxable earned income from working for an employer or from self-employment, but there is no minimum amount of earned income to qualify for the EIC, says the IRS. Taxable income doesn't mean you must pay taxes before you can get the EIC. It means your earned income was from wages or salary that would be taxed if you earned enough during the year. Nontaxable employee pay, such as dependent care or adoption benefits, doesn't count as earned income. If you received nontaxable military combat pay, you can choose whether to include that money in your earned income.
Income Ceilings
Although the EIC rules don't specify a minimum required amount of earned income to qualify for the credit, there is a maximum ceiling both on earned income and on your adjusted gross income (AGI) from all sources. If your income exceeds either ceiling, you can't claim the EIC, says the IRS. Although income from a source such as Social Security, a retirement account or unemployment compensation doesn't count as earned income, it does count toward your adjusted gross income. You also will be disqualified from the EIC if you have more than $3,200 of investment income.
Dollar Limits
The ceiling amounts depend on whether you are single or married filing jointly and on how many children you have as dependents. For 2012, if you have no dependents, your earned income or AGI can't exceed $13,980 if single or $19,190 if married filing jointly. With one child, the ceiling amount is $36,920 if single or $42,130 if married filing jointly. With two children, your income must be less than $41,952 if single or $47,162 if married filing jointly. With three or more children, the ceiling is $45,060 if single or $50,270 if married filing jointly.
State Credits
If you can claim the EIC on your federal income tax return, you may also be able to claim a similar credit on your state income tax return, says the IRS. The states' credits are a percentage of the federal credit. For 2012, state EICs ranged from 4 percent to 45 percent. The 24 states with an EIC in 2012 included Connecticut, Delaware, Illinois, Indiana, Iowa, Kansas, Louisiana, Maine, Maryland, Massachusetts, Michigan, Minnesota, Nebraska, New Jersey, New Mexico, New York, North Carolina, Oklahoma, Oregon, Rhode Island, Vermont, Virginia, Washington and Wisconsin. The District of Columbia and New York City also have a local EIC.