Employees pay for Social Security benefits with each paycheck and self-employed individuals also pay Social Security disability as part of their larger tax burden. When Social Security benefits are issued for disability or retirement, these payments become an individual's source of income. As such, federal and state taxes may be owed for these benefits.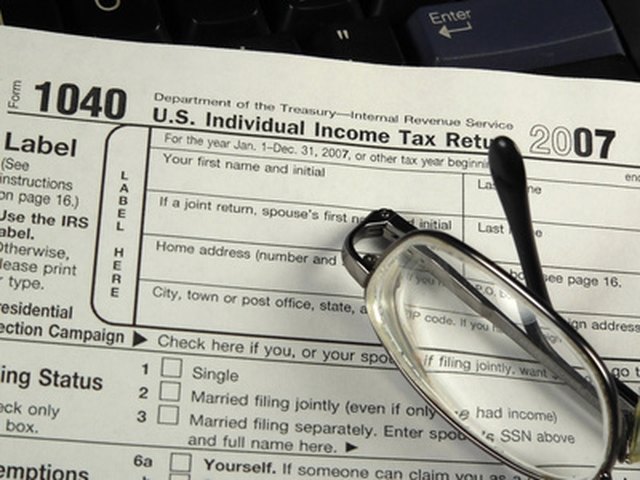 Social Security Benefis
Social Security benefits include retirement and disability benefits. State taxes are not withheld from monthly Social Security payments and federal tax is only withheld if you request it. Therefore, recipients need to file payments as income on federal tax returns.
Income
Government payments, including Social Security benefits, are considered income and individuals receive an informational tax form at the beginning of the year for the prior year's payments. Individual filers whose income falls below $25,000 and married couples whose income is below $32,000 do not owe federal taxes on Social Security benefits. Federal income tax liability is calculated according to filing status and tiered income amounts.
State Taxes
As income, Social security benefits may also be subject to state taxes based on the calculated annual income for either an individual or joint return (filing status). Retirement and disability benefits are both considered income from government payments.
According to Retirement Living, the 27 states exclude Social Security benefits from state income taxes are: Alabama, Arizona, Arkansas, California, Delaware, Georgia, Hawaii, Idaho, Illinois, Indiana, Kentucky, Louisiana, Maine, Maryland, Massachusetts, Michigan, Mississippi, New Jersey, New York, North Carolina, Ohio, Oklahoma, Oregon, Pennsylvania, South Carolina, Virginia, Wisconsin and the District of Columbia. The other states tax Social Security benefits based on minimum adjusted gross income calculations.
Considerations
Individuals approaching retirement age or who want to save money consider moving to a state that does not charge state income tax on Social Security benefits. In addition to personal and comfort factors, other considerations for relocation to stretch Social Security payments include state taxes for purchases, fuel and luxury taxes and property tax credits.