Rent, utilities, car expenses and grocery bills can all add up to be more than what you currently earn. When your outgoing expenses exceed your income, you have to find ways to make some quick cash to pay your bills. Whether you have had an unexpected expense or you have made a budgeting mistake, ways exist to provide you with the money you need quickly to keep your budget afloat.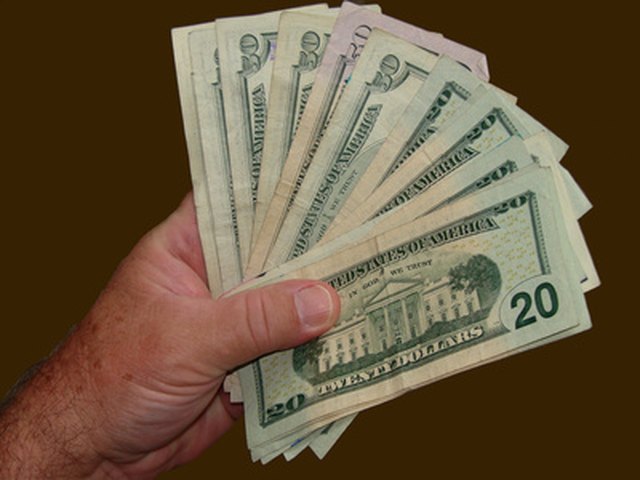 Step
Check online job boards for temporary help opportunities that match your skills. Babysitting, cleaning, yard work or home repair are all areas where people seek assistance. Often, for these type of jobs, you will be paid cash on the same day.
Step
Place a free ad on Craigslist or another classifieds site for something you are willing to sell such as electronic equipment, art, toys, outdoor gear or cookware. Countless people peruse the "For Sale" ads daily looking for great deals. If you have something that interests someone, it's possible you can make some quick cash.
Step
Examine your recent purchases. Did you really need that new outfit or software? Take it back and get your money if you paid cash and you have the receipt to net some quick cash.
Step
Donate blood plasma for instant compensation. You can donate weekly if approved and some centers may even let you donate twice per week at up to $35 per donation.
Step
Ask a friend or family member for a short-term loan to get the money you need. Figure out the amount of money you need before asking and try to give them a time frame for payback.