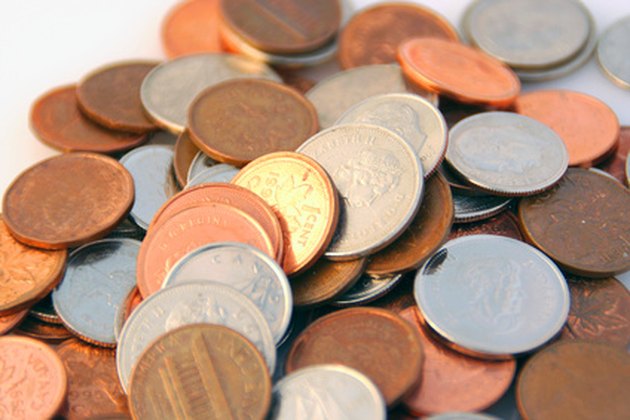 Life often throws obstacles in our way, so almost everyone at sometime in his life will need a personal loan. Whether you need money to pay for a wedding, buy a car or pay for school, personal loans are a way to get the money you need. To get a personal loan, you will have to meet several qualifications set forth by the lender. If you're hoping to get the best interest rate, you'll also need good credit. But if your credit is less than stellar, you may still able to get a personal loan.
Step 1
Use collateral. If you know your credit is not the best, you can increase your chances of the lender approving the loan by providing the lender with collateral it can use to get its money back. You can use an automobile, motorcycle, recreational vehicle or other personal property to secure a loan. The restrictions on what you can use as collateral will vary by lender, but let the lender know upfront what you have that can be used as collateral. It will increase your chances of getting the loan, if your credit is just fair.
Step 2
Apply with a co-signor. While your credit may not be the best, you may have a parent, spouse or other relative who might be willing to co-sign with you to get the loan if your credit is fair. If you have a co-signor, while your credit may not be the best, the lender knows there is someone on the loan that they can depend on to pay the debt if you do not.
Step 3
Seek a lender that does not pull your credit. Depending on the size of loan you need, there are lenders that may be able to lend you the money without pulling your credit. These lenders usually provide cash advances, and you must have an open checking account to get a loan.
Cash advance or payday loan companies do not pull your credit, but rather pull Teletrack to see if you have an outstanding debt with similar companies. Teletrack is a report through which payday advance companies, rent-to-own businesses, high-risk consumer finance companies and other businesses that do not pull credit files report bad debt rather than reporting it to the three major credit bureaus.
Step 4
Apply with lenders you have done business with before. If you have borrowed money in the past and paid the debt, visit that lender and apply for a loan. If you have a good payment history with that lender, the lender may be able to look past other delinquent debts on your credit file.
Tip
Work to build better credit before you apply for a loan.
Warning
Payday loans and cash advances are ill-advised and should be avoided if at all possible.
Things You'll Need
Serial number for collateral

Co-signor's personal information

Lender