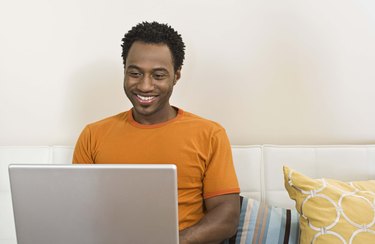 You can have a PayPal account without having a credit card or bank account by purchasing what are called MoneyPaks. You buy them at brick-and-mortar stores, in addition to a service fee. You don't even need to have a PayPal account at the time of purchase, since you don't deposit the money in the MoneyPak until later.
Step 1
Go to a store that sells MoneyPaks. Chains that sell them include Wal-Mart, CVS, Walgreen's, Rite Aid, Kroger and Kmart.
Step 2
Pay for the MoneyPak with the amount you want to add to the PayPal account, plus a service fee, which is $4.95 maximum. You can add between $20 and $500, up to $1,100 at Wal-Mart.
Step 3
Log into PayPal and create an account, if you don't have one. Go to "My Account," "Add Funds," "Add Funds from MoneyPak."
Step 4
Enter the number at the bottom of your MoneyPak ticket, or enter the activation number on your receipt if you bought it at Wal-Mart.
Tip
eBay also accepts MoneyPaks.
Things You'll Need
MoneyPak

Cash

PayPal account