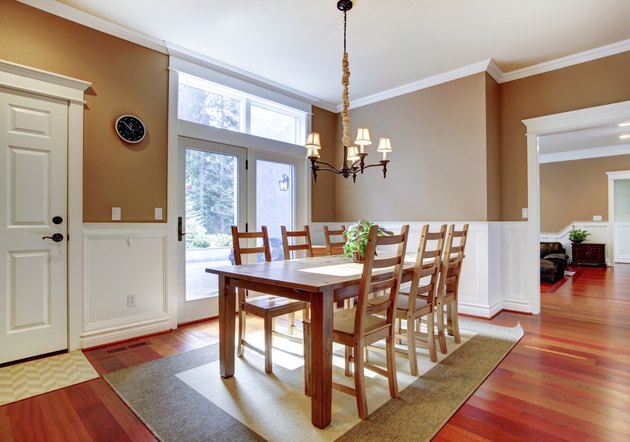 Managing rental property isn't for the faint of heart due to the logistics involved. Handling a rental property's day-to-day tasks, such as vetting tenants, collecting rents and dealing with maintenance requests should always be done in a legal manner. Consider consulting a real estate attorney to help you understand and adhere to federal fair housing and local landlord-tenant laws.
Requirements to Manage Property
Find out the licensing and certification requirements for property management in your state, county or municipality. Most states require that property managers obtain a real estate license. Montana, South Dakota and South Carolina require only a property management license and Oregon accepts either a real estate or property management license. Six states, including Massachusetts, don't require a license to manage rental property. Some local governments also require certificates of occupancy to prove that rentals are habitable and meet local building codes. Property managers, whether individuals or businesses, may also need to obtain a business license.
Finding the Right Renters
Diligently review rental applicants' credit history and references and perform criminal background checks. Screening begins with a written rental application that includes Social Security and driver's license numbers, employment and income information and any eviction or bankruptcy history. Property managers can pull credit reports with applicant authorization. You must advise rejected applicants in writing of the reason for rejection, the source of the adverse credit information and advise them of their right to a free annual credit report. You must not use race, religion, ethnicity, sex, disability or an applicant's parenting status as a basis for rental decisions.
Establishing Systems for Rents and Deposits
States limit security deposit amounts and regulate procedures for holding and refunding deposits. Document the rental property's condition before and after tenancy to ensure accuracy in deposit deductions and refunds. Also, establish a system for collecting rents and outline these rent-collection procedures in your written rental agreements. Keep rental agreements for the entire tenancy, for reference and in case of litigation, and until your state's statute of limitations period expires, which is usually three to five years. You can ensure on-time rental payments by setting up an automatic payment system that debits their accounts through "online bill pay" systems or an automatic clearing house, also known as an ACH debit. Tenants might also be willing to provide one or more post-dated rent checks, which you then deposit on a specified date each month, such as the first, but no sooner.
Dealing with Difficult Tenants
Develop methods to effectively and lawfully deal with difficult tenants. Professionalism and courtesy can help you establish and maintain good relations with tenants, minimizing conflict, property damage and your liability. Whether you're trying to appease a particularly picky renter or handle an eviction, make sure you follow your lease agreement and the law. Tenants have many rights and you must proceed with caution when dealing with the myriad of issues that may arise, such as late rent, bounced checks, unauthorized pets and guests, or excessive noise. Build relationships with other professionals in the property management field, have at least one experienced attorney you can consult, and regularly take educational courses to update your property management knowledge and skills.
Maintaining Property and Making Repairs
Select a professional and reliable maintenance crew to handle property maintenance and repairs in a timely manner. Whether the trades people live on or off site, they should be responsive whenever emergency maintenance issues arise. As the property manager, handle only those projects you are qualified or certified to fix, otherwise hire professionals and specialists to ensure tenant safety and quality work.