Individuals without a checking account can obtain emergency loans through companies other than banks. Loan companies exist that provide money upon receiving evidence of a car title, paycheck, or lawsuit settlement. You should understand when the loan is due and how that debt will be affected by late payments. Be careful, because many emergency loan companies charge notoriously high interest rates.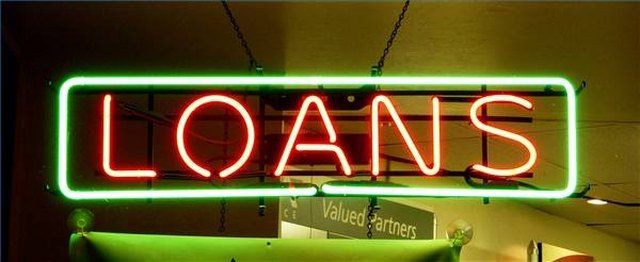 Car Title Loans
If you own a car, then you can obtain an emergency loan after providing a clear title that demonstrates your ownership. Typically, the loan company keeps the title and the vehicle remains in your possession unless you fail to pay back the loan. Turbo Title Loans allows customers to apply online for a minimum loan of $1,000 and prohibits cars over 10 years old. Title loans are often short term and average under $1,500, which means lenders can charge high interest rates. For instance, according to the Florida Attorney General, Florida state law allows loans under $2,000 to carry annual interest rates under 30%.
When applying for a car title loan, be prepared to answer questions about your name, date of birth, social security number, and address. Some companies ask additional questions, such as whether you are employed, have a telephone account in your name, and if you are over 21 years old.
Payday Loans
Companies like CashNetUSA or Acceptable Payday Loans provide payday loans or cash advances for individuals without a checking account. Many companies allow you to apply online and do not evaluate your past credit when determining eligibility. The primary requirements are that you have a job, earn over $1,000/month, and are a U.S. citizen. Some companies want applicants without checking accounts to have a savings accounts, while other companies still will loan money to people without checking accounts but at higher interest rates. Each state has different usury laws that aim to regulate the industry, though some states like New York completely prohibit payday lending.
Lawsuit Loans
Emergency money also is available to individuals who have a pending lawsuit, including automobile, slip and fall, and construction accidents. Your attorney may provide a pre-settlement advance or loan based on your case. If your attorney does not provide such advances or loans, then sites like AnyLawsuits.com or fundme123.com will provide financing after you complete an application and the company discusses the case with your attorney. Unlike payday and car title loans, financing based on litigation does not concentrate on your employment. Instead, the major factor is if your case will likely settle or make a financial recovery. Be careful because lawsuit advances still slip in high charges. For instance, LawsuitCash.com's fee structure in Texas includes a $250 underwriting fee, 15% origination fees (with a minimum of $250), along with interest rates of 2.5% to 4.9% compounded monthly.