eFax is a subscription-based company that provides electronic fax services. With more people ditching landline telephone service and reducing paper clutter, eFax's services are designed to meet consumers' fax communication needs with the technology they want to use.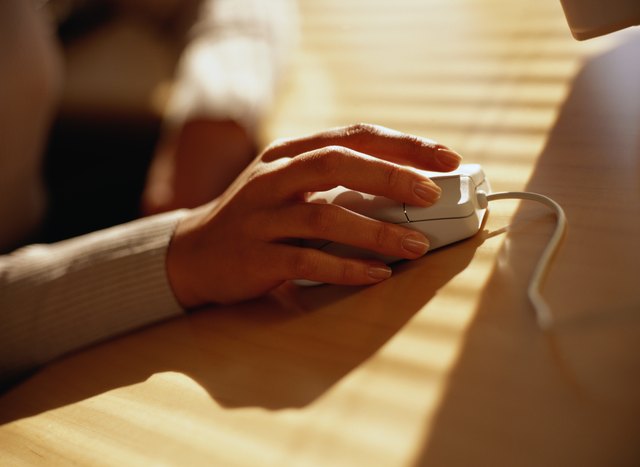 credit: Ryan McVay/Photodisc/Getty Images
Email Transmission
eFax uses email to transmit faxes. To send a fax, you upload your correspondence as an attachment and send it by entering the recipient's fax number and "@efaxsend.com" into the email's address field. Many types of common file formats are acceptable to attach to your message, including PDF, Word, Excel and JPEG documents. When you receive a fax, it comes through as an email and the incoming fax message is attached as a PDF or TIF file. When you sign up for an eFax account, you are assigned a fax number that others can use to send you faxes.
Mobile App
eFax also offers a mobile app that lets customers send and receive faxes outside of their email accounts. With the app, you can create a fax by snapping a picture of a document you want to send, or by uploading a document already stored on your phone or tablet. Faxes you send and receive through the app are still sent through your email so you can access all your activity through both systems.
Features
eFax service includes features to help make faxing easy, fast and secure. In addition to the email and mobile app transmissions, eFax offers message encryption for security and lifelong fax storage. In addition, you can search for faxes you've sent or received by phone number, date or subject. Contacts can be stored for easy access and you can send a fax to more than one person at the same time.
Free Trial and Signup
As of 2015, eFax offers a 30-day free trial to new customers. There is no setup fee and after the trial, your account is converted to a paid subscription. The monthly fee is $16.95 to send and receive 150 pages per month, or $19.95 to send and receive 200 pages per month. Extra pages are 10 cents each. To start a free trial, go to the eFax website and select "Free 30-Day Trial" from the "Pricing" tab. Enter information about yourself and your location, receive a fax number and create account login information.
eFax Free
eFax offers a free basic account that allows users to receive 10 free pages a month. eFax Free accounts do not include sending or other eFax account features. If you're interested in the eFax Free account, type "eFax Free" into the search field on the eFax website to sign up.