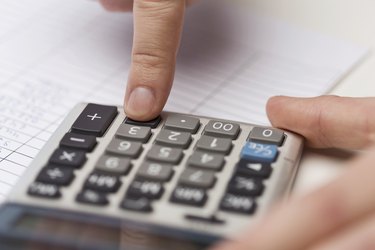 That familiar nagging feeling starts quietly at the beginning of the year and grows stronger with each passing week. April 15 is coming up, and you have to file a tax return. If you want to get the tax thing out of the way early, of course, you can file before tax day. But the Internal Revenue Service has some restrictions on how early you can file.
The Tax Opener
The IRS sets the opening day for the "tax filing season" at the end of the previous year. The date chosen depends on some internal IRS factors. When late changes in the tax law are in the works, for example, the agency must train employees and test their systems to make sure the changes are incorporated and understood. Budget appropriations also affect IRS staffing and the ability of the IRS to handle the tremendous data load of tax returns, schedules and attachments.
Paper and E-Filing Starts
The start date means the IRS will not start processing paper returns before that date, nor will the agency accept electronically filed returns. Although you can send a paper return to the IRS before the start date, the return will sit inactive before the start date arrives. There is no guarantee that a return filed earlier in the year will undergo processing before returns that arrive later but still before the start date.
Accelerating Your Return
For tax season 2015 and returns for tax year 2014, the tax season began Jan. 20. On that date, paper returns began working their way through the IRS systems, and the agency began processing electronically filed returns as well. Several tax preparation agencies, such as H&R Block, offer an expedited process in which employers submit electronic W-2s directly to the preparer, which then e-files individual returns using this information. By using e-filing, you receive any refund by direct deposit into your bank account, which is faster than waiting for a U.S. Treasury check through the mail.
Refund Time
If you're expecting a refund, you can estimate the arrival of the payment through a refund schedule issued by the IRS and widely available on the Internet. In the 2015 season, for example, the agency estimated that for returns filed between Jan. 30 and Feb. 6, direct deposit transfers would occur by Feb. 12, and paper refunds would go into the mail on Feb. 13. This is an estimate, however, and not a guarantee. Systems problems, staff shortages or other unforeseen factors can delay your refund.