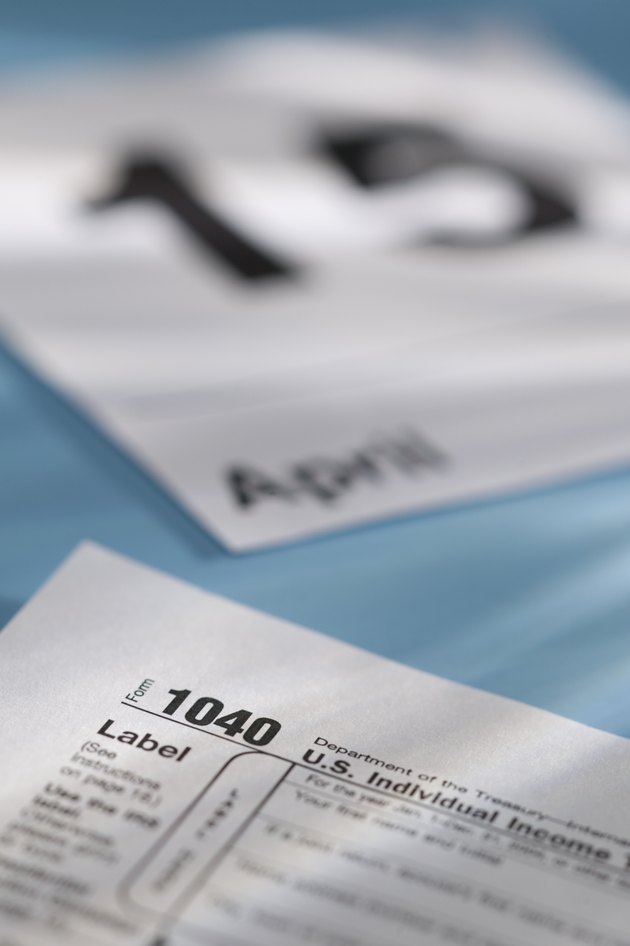 The deadline set by the Internal Revenue Service for filing taxes is usually on the same day each year: April 15. However, if you accidentally miss the deadline or extenuating circumstances make it impossible for you to file before the deadline, you can request an extension.
Exception of deadline
If the usual deadline, April 15, falls on a federal holiday or a Saturday or Sunday, then the deadline for filing your taxes is extended to the following business workday.
Extension Forms
To receive an automatic six month extension for filing your taxes, return Form 4868 to the IRS, before midnight of April 15.
Penalties
If you owe taxes and fail to file a tax return or request an extension by the deadline, you will be responsible for any interest on unpaid federal taxes in addition to a "failure-to-file" penalty.
Caution
Even when filing for an extension, you must still send in your tax payment by April 15. Since you are unlikely to know the exact amount you owe, you must estimate the amount.
Estimating Taxes
If you file for an extension by April 15 and the estimated tax payment you send in turns out to be more than what you owe, the IRS will refund the difference.
Penalty Amounts
According the the IRS' web site, not filing your taxes will result in a 5 percent penalty each month until you pay, up to a maximum of 25 percent.