At three years sober, I was in the midst of repaying tens of thousands of dollars' worth of debt. While sober, I was miserable. I was utterly broke. My life consisted of meetings and work. I was in a job that I hated, but that was compatible with my recovery, as it wasn't too taxing. I couldn't afford to do many 'fun' things. Most social invitations were followed with the question, how much? and the statement, I can't afford it.
Then came coaching. I'd go as far as saying that coaching changed my life.
Had I not been coached; I don't think that I would have developed a side-hustle that resulted in my pursuing a dream of relocating from the UK to the US.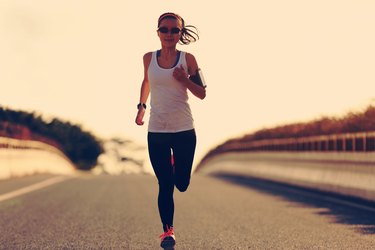 I came across coaching by dealing with the physical damage of addiction. In active using, I gained 150 pounds. In the process of recovery, I dealt with the root cause of my issues; the things that lead me to use external substances to escape. Emotional eating was the last thing to go. As I had learned to deal with recovery in a way that was realistic, attainable, and easy to maintain, I applied that methodology to weight loss. The only way that seemed possible is with the help of a coach, a one-on-one situation. Yet, I was up to my eye balls in debt and living on $80 a week.
I did what I knew best, I hustled. I saw an ad at work for a health coach. I took a leap of faith and contacted her. I was completely open about my situation and I straight up asked if we could figure out a payment plan that I could afford. She said yes. We split the cost of my program over the course of 12 months; that included a full nutritional coaching package and a monthly coaching session. The benefits were immense.
During that time, I lost 50 pounds, was inspired to start my blog (Liv's Recovery Kitchen), and I found my sense of self. I learned what inspired me and how I have a desire to help others. I undertook my own health coaching qualification. I removed the barriers that stood in the way of me pursuing my dreams. I paid off my debt.
Since that time, I have had further periods of coaching to get me through tough patches. Times where I feel stuck in a rut in a job that I hated, contemplating my future move to the US. Yet, as a business start-up, and in my financial position, I faced the same dilemma: I couldn't afford it. I hustled again. I found free coaching through the training and development program at work. Those sessions helped me formulate a plan to achieve my potential and put into action a move to the US.
Now, in the US, I have been adjusting and developing my business. A spot I know could benefit from a bit of directional coaching. I follow several well-known coaches on Facebook, I joined their groups and reached out; asking if anyone was taking on any pro-bono clients. They were.
Today I believe that anything is possible.
I look forward to what the future holds. I encourage you to get your hustle on, coaching is not out of your budget.
Writer, blogger, nutrition and recovery advocate, Olivia Pennelle (Liv), is in long-term recovery. Liv passionately believes in a fluid and holistic approach to recovery. Her popular site Liv's Recovery Kitchen is a resource for nutrition and recovery. In her probing interviews, she gives a unique insight into the lives of prominent figures in recovery. Liv is qualified nutrition coach, has lost nearly 50 pounds and shares her delicious recipes. She also gives a very raw account of her own journey in recovery and weight loss. For Liv, the kitchen represents the heart of the home: to eat, share, and love.