If you haven't already heard: You should really just quit your job and become a YouTube star. They make A LOT of money. (But really, please don't do that.)
Meet Felix Arvid Ulf Kjellberg, better known as PewDiePie to his loyal fanbase.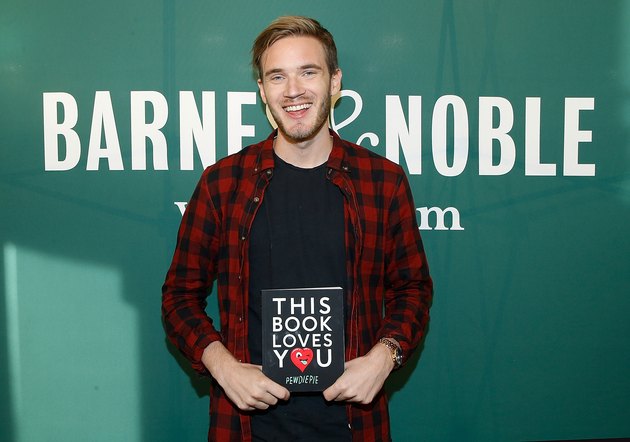 So just how does one rack up so much money by making videos of themselves yelling and playing video games? Well, here's what we know:
He has 50 MILLION SUBSCRIBERS on his YouTube channel! Advertisements guys, ads mean money.
He has a YouTube Red series, called "Scare PewDiePie". Again, the ad sales.
His book This Book Loves You, a parody of self-help books, made it to the #1 spot on the New York Times bestseller list for young adult books.
He has his own video games, too.
He has a podcast.
Merchandise, of course.
According to Variety, his production company reported revenue of $8.6 million for 2015, per his annual report filed in Sweden.

He even has a sock line with HappySocks.
Here's a video of PewDiePie talking about how much he makes:
In the 6 minute video, he explains to us that he "doesn't hate money" and that he wasn't always this rich. He even stated he worked at a hot dog stand. So the lesson here is anything can happen. So remember you can go from selling hot dogs to being a 15 million dollar YouTube star. Anything is possible.