Michael Scott is the "World's Best Boss" (according to Michael Scott). He is also a regional manager at a mid-size paper company, meaning he's basically Steve Jobs. (In his mind.) Here, his tips for becoming successful in business.
Know your industry. Which shouldn't be hard. There's only four in the entire world.
Understand and practice the fundamentals of business: Hand shakes, small talk, and shutting up and selling.
You don't need to go to business school to be a great business person. You just need real-world experience.
Always wine and dine your clients in the finest of establishments. The best deals are always made over a bloomin' onion.
It's not personal, it's business. Or is it...?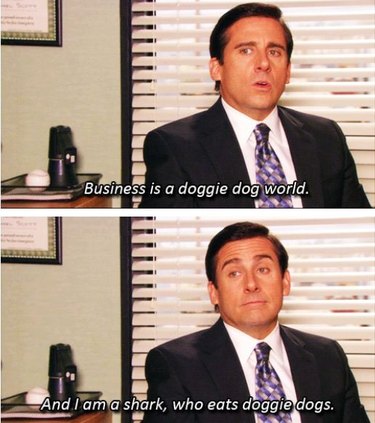 When your business is failing, don't be afraid to rely on outside resources.
Or pursue alternate sources of revenue.
PowerPoint is not just a software program. It's also a motion you make with your index finger. Which is a powerful way to introduce a PowerPoint.
If you want to increase your sales, you need to make the people BELIEVE. In what — that's up to you.
Don't be afraid to take risks and branch out on your own.
Just make sure to keep your overhead costs low.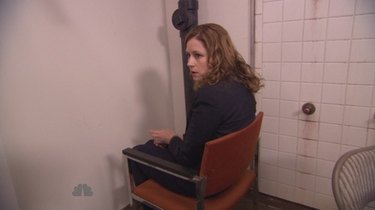 Use impressive jargon when talking to clients.
If your business hits rock bottom, consider declaring bankruptcy and starting over.
And finally, always have a new idea up your sleeve.