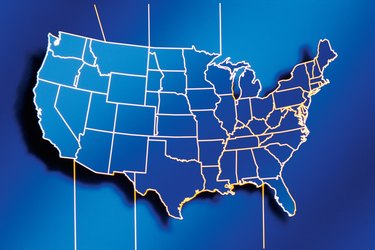 How to Get State Tax Forms. When tax season comes around, it's almost as if a collective groan rises across the country. We all need to find the right forms, fill them out and watch with dread as it becomes clear whether or not we're going to receive a refund. This is true of the federal government as well as the states. Filling out tax forms can be hard but fortunately they're easy enough to find.
Step 1
Head to the post office. Most major post offices, and even smaller branch offices keep state and federal tax forms on hand. They are usually out in the public area of the post office, but you may have to ask for them at your local branch.
Step 2
Stop by your town's public library. You can't always find them at your local library, but they are sometimes available at bigger branches.
Step 3
Look at the DMV the next time you need to handle your car's registration. Most official state and federal forms are available at your nearest Department of Motor Vehicles.
Step 4
Go to your city's town hall. Again, important federal and state forms are usually available from the registrar or the notary public.
Step 5
Visit the website of your state's Secretary of State or go to 50states.com (see Resources below). From 50states.com you will find links to the Secretary of State for every state, or the link to the state's Franchise Tax Board. From here you will be able to find a complete list of downloadable tax forms, as well as information as to which form is the one you need.
Tip
Talk to an accountant if at any point you aren't sure which state tax forms you need to get and file. If you fill out the wrong form it can have a profound effect on the final outcome of your calculations. For some it can mean the difference between a refund and an expenditure.
Warning
Be aware that, while it's easy to find and get state tax forms, you still need to fill out the right ones!