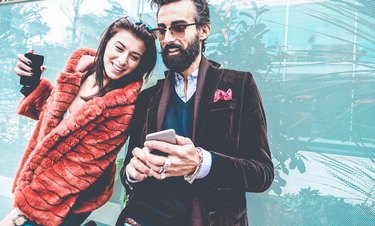 The conversation about saving the planet has shifted a lot since we were kids. Climate change isn't just on its way — it's entrenched, and it's only going to get wilder. We want to do our part to preserve wildlife and feed everybody and minimize our footprint, but it seems harder than ever sometimes to escape the systems that do the most damage to the planet.
Luckily, there are plenty of ways to fight back against an environmentally dystopian future. One of them is definitely about how you choose what to buy and consume. Researchers from Columbia and Georgetown universities have a proposal to make your environmentalism more fabulous: buy more luxury goods.
Zero-waste advocates may not look like your typical luxe shopper, but they've got some good advice for transitioning to a more sustainable lifestyle now. Of course, not every luxury good is automatically more ethical or sustainable (most vegan leather, for example, is a petroleum product). But the more use you can get from a well-made item of clothing, the more you save — both in money and in futures.